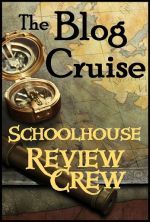 We're not from around here. We're not natives of the area we live in. We've been here for just over 15 years though, and our youngest two children were born here, so I guess in a lot of ways we do feel like "locals". On the other hand, we can still see so much of this area with new eyes, as if we are tourists. And we want to see and do all the cool stuff around here! Sometimes we've done something local, and when telling others about it afterwards, I'll hear something along the lines of...
Y'know, I've lived here all my life (or for x number of years) and I've never been there.
Really? You should go! Summer is the perfect time for us to visit some of the local museums, parks and historical sites in the local area. We often have a little more time on Sundays in the summer, because we don't have evening services at church. When DH has an extra day off or we have a long weekend but aren't going away, those can become explore days too. It's especially nice when DH can join us, and many times, these day trips are his idea. Summer field trips more often include Dad.
Some local treasures we've enjoyed include: the C&O Canal parks, the National Zoo, Harpers Ferry, many of the Smithsonian Museums, Civil War sites, and Fort McHenry. There are still a lot more on our To-Visit List. We don't necessarily hunt up a field trip to take that goes along with what we're studying, we just go someplace that looks interesting, whether local or along the way as we vacation.
Our summer usually includes a couple of trips to a nearby State Park where there are hiking trails, a waterfall and a lake.
Summer Field Trips 2011
The creek (or as I like to say, "crick") that flows near our place is pretty good for canoeing, and last summer DH and the boys went on a canoe trip with several men from church.
Our oldest son works at a radio station in the beach district of Delaware, which is a couple hours away from us. We took a long weekend trip there last Memorial Day. It was more a chance to get away from home for a night or two and just relax, but we did see the beaches and actually enjoyed getting a look at the dunes, especially since it turned out to be a bit of a preview of the next school year's science - ecosystems.
I am not kidding at all when I say that we totally considered a visit to the new Wegman's store that had recently opened as a field trip. I LOVE that store. It's very educational. So much cheese...
We like to take opportunities for field trips while vacationing, of course. We visited Niagara Falls for the Fourth of July, and explored the American side for a change.
There is a Butterfly Conservatory at Niagara Falls that I have been wanting to see for years. And we have never taken the kids into the cave below the falls. Someday we'll add some of those kinds of field trips to our annual trip through Niagara Falls.
We go through Niagara Falls at least once a year, because we're on our way to southern Ontario, where we have family. When we visit in the summer, we usually take a short field trip to Port Dover.
Near the end of the summer, we finally paid a visit to the Monocacy Battlefield.
The interpretive center there is very informative, and had lots of hands-on things for kids to do, like trying on a civil war uniform.
For the 2012 Summer Field Trip edition, I am hoping we can revisit some of the places we've already enjoyed. And since there are plenty of places of which I can say, "we've lived here for over 15 years, and I've never been there" I want to try to visit at least a couple of those as well. Places like Sharpsburg (Civil War battlefield) and some of the caves nearby. And since we still haven't decided where (or when) we'll go on vacation, the possibilities for vacation field trips are wide open!
I prefer to take a very relaxed approach to the educational angle of these trips. Let's just go do something new and fun, and enjoy ourselves! Later on, when we're talking about seashore ecosystems when school starts, we'll remember the sand dunes near Rehoboth Beach and what it looked like. When we read a novel or something in our history study talking about the Civil War, we'll remember the things we saw and learned at Monocacy or Gettysburg.
What's your approach to summer field trips? Do you prefer to travel and discover new places, or do you like to see the local sights? Add to the comments, and visit the Schoolhouse Review Crew blog (this link will be live on Tuesday, June 19th) to see what other Crew members have to say about summer reading. You can also visit the Schoolhouse Review Crew blog homepage to see the reviews we are working on, past reviews, and past blog cruise topics.
Don't miss a coffee break!
Subscribe to Homeschool Coffee Break by Email!
©2006-2012 Homeschool Coffee Break. All rights reserved. All text, photographs, artwork, and other content may not be reproduced or transmitted in any form without the written consent of the author.
http://kympossibleblog.blogspot.com/