Yesterday I listed Landon's curriculum for this year, and today it's Kennady's turn in the spotlight with her Grade 7 curriculum. First, I need another cup of coffee!
In
yesterday's Ordinary Day post
, I explained that Landon and Kennady are working on Social Studies together. While Landon usually gets some extra reading or research assignments, Kennady is much more likely to actually help me out in choosing and preparing foods to try from the different countries. We haven't been doing this much lately, but I've still got a stack of recipes for us to consider. I've posted about what we've tried so far in the
Eating the Americas series
.
Kennady also gets to do the art projects that go along with Social Studies. A lot of those projects come from the book
Geography Through Art
, which is a favorite resource of mine.
After Social Studies, Kennady usually likes to work on her literature study. She is almost finished with Lightning Lit for Grade 7. We
reviewed this awhile ago
and brought it out to complete this school year. She likes to read, and she likes this curriculum so well that she told me very definitely that she wants the Grade 8 book for next year.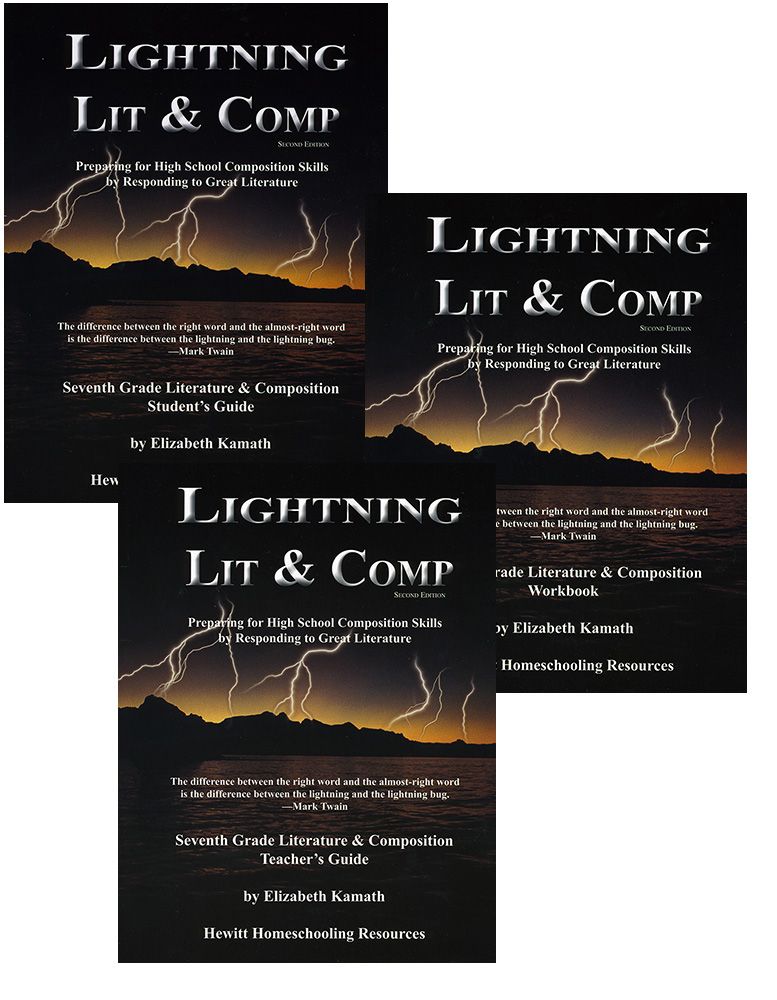 Math is her least favorite subject. No question about it. Because it's something she doesn't enjoy and finds difficult, we switch things up a lot and try things that I hope will add some kind of fun factor or reward for her. And I try to convince her to get it done in the morning so that it's DONE for the day. She doesn't always see it that way, but one way or another we are getting through it. She really likes the
Life of Fred books
so we have stuck with that for this year, and as things stand now we will stick with that for at least one more year. I feel that it needs something additional to reinforce, so I have worksheets from
Math Mammoth
to give her occasionally, and most recently she's been working on an online program called
CTC Math
that we are reviewing. Thankfully, she likes that quite well, so we may have another keeper there!
Engrossed in the math adventures of Fred
CTC Math
After lunch, one of the things that she and Landon are supposed to work on most weekdays is writing. They are using Student Writing Intensive from
Institute for Excellence in Writing
(see our
Schoolhouse Crew Review of IEW
).
Kennady is supposed to work on science far more often than she does. And I suppose I should have been sitting down with her and making sure it gets done. She has been notebooking her way through a book called
The World of Animals
. In hindsight, I should probably have had her skip through much more of the early chapters on protists and little creepy crawlies, and headed straight for reptiles, birds and mammals.
Kennady enjoys the Fine Arts subjects much more than her brothers, and regularly works on art lessons from the
ARTistic Pursuits
books. She is almost finished the Middle School Book One, and is currently taking a break from that to try out a
new book called Construct
that we are reviewing. She has also done quite a bit with Middle School Book Two and will finish that up next year.
She also practices piano and guitar, and takes lessons; and she is in a children's chorus that provides excellent vocal music instruction.
Like Landon, Kennady goes to the co-op gym class each week, and she is playing rec league softball again this spring, so she gets plenty of Phys.Ed.!
Thanks for joining me for this
5 Ordinary Homeschool Days
series. I hope you've enjoyed a peek at what really goes on in our homeschool. Please leave a comment and let me know how our ordinary days compare to yours!
Don't miss a coffee break!
Subscribe to Homeschool Coffee Break by Email!
©2006-2014 Homeschool Coffee Break. All rights reserved. All text, photographs, artwork, and other content may not be reproduced or transmitted in any form without the written consent of the author. http://kympossibleblog.blogspot.com/