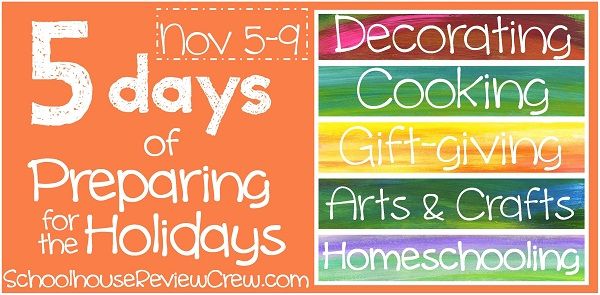 I used to try and come up with lots of great crafty ideas for holiday themed things we could make. But after some valiant attempts, I eventually pretty much gave up on the idea. The boys were just not interested at the time. So I don't knock myself out to come up with stuff. I let my crafty friends and homeschool colleagues do the work for me!
Our homeschool fellowship group has a wonderful annual event called the Christmas Craft Breakfast, and it is exactly what the title says. We get together for breakfast, and we make Christmas crafts. It is a big production and I can't say enough in praise of the families that organize the whole thing and those that instruct kids in the crafts.
Here's the basics of how it works. The member families that are willing to do instruction in a craft have to sign up ahead of time with information about what kind of craft they have - how many kids they can accomodate, what ages it's suitable for, how long it should take to put together, and the cost per person. All that information is sent out with the registration information in our group's newsletter in the month before registration opens. The day registration opens (which is today!) we must first phone the Coordinator to sign up our family for the event, saying how many of us are attending. The price for the event itself is usually around $5 to $7 per family, and it is a partial potluck, which means that each family is expected to bring something to share for breakfast. About half of us bring some fresh fruit and the other half bring muffins or pastries or something like that. We all bring our own drinks. The hospitality committee for the group provides the Christmas Breakfast Casseroles (egg and cheese strata with sausage - so delicious!! I prefer it made with bacon though, which should come as no surprise!)
After we've registered, we can start calling the individual crafters to sign our kids up for the crafts. We have about an hour's worth of time to do the crafts, so the time guidelines given help us figure out what we can fit in. And we limit each kid to three crafts so that everyone has a chance. Our favorite for many years has been the woodworking project. Each year one of the men has come up with a wonderful woodworking project and prepares everything ahead of time so the lucky kids who get signed up for it (understandably, the number of kids for this one is limited!) get to make a bench, a small bookshelf, a wooden lap desk, or something else. All three of my boys have done these projects, and loved it. That's one of the great things about the Craft Breakfast - the chance for kids to try new kinds of projects that
I
can't teach! Things like woodworking or screenprinting or floral design.
The day of the Christmas Craft Breakfast, we show up with our contribution to the meal and enjoy fellowship around the tables. Then there is a break while breakfast is cleared away and the crafter's stations set up. During that time, the kids usually go to another room and sing carols or put together care packages for either soldiers or needy children. Then it's craft time!
Christmas Craft Breakfast 2011
working on a fleece pillow
woodworking project
final product - a CD cabinet
Christmas Craft Breakfast 2010
poinsettia napkin rings
finished woodworking project - a shelf with hooks
screenprinting an apron
swag made of fresh greens
Christmas Craft Breakfast 2009
Christmas card holder
finished woodworking project - step stool
Landon making a cappucino mix
making small wooden toys
Now I need to get going - in a couple minutes, I can phone and register for the 2012 Christmas Craft Breakfast, and I don't want to miss my spot!