Memorable field trips are one of the very best ways to make learning exciting and creative, and - well... memorable! Homeschooling provides lots of flexibility and the opportunities to go on field trips, sometimes just on the spur of the moment with just our family, and sometimes planned well in advance and together with a larger group. I've talked to some homeschool moms who would love to go on field trips more often, but aren't sure where to go or how to plan. Often that's been me! This week I've taken on the challenge of blogging about field trips, and as I gather ideas and tips to pass along from our experience with field trips, I think I am getting motivated to get some field trips on our calendar for the upcoming school year.
To start the week, I want to be very practical and share some tips for planning. Because I am not a planner by nature, some of these I've learned the hard way, and many I wish I'd learned earlier! One thing my kids have always liked about field trips is that we do most of them together with other homeschoolers, so they get to see and do these fun things with friends. And some field trips are just more "do-able" with a group. Generally speaking, that means somebody is probably going to have to organize the trip. If you're like me, and that doesn't necessarily come naturally, you might wish somebody else would do the planning. I can come up with some fun ideas, but when it comes to the follow-through, I struggle a bit. Here are a few things to keep in mind to make your job easier when planning for a group.
Know your destination. Seems obvious, doesn't it? Of course, you know where you want to go on this field trip, but especially if it's someplace you haven't been before, you will want to find out in advance what you can expect. Will it be better to bring a group or go with just your own kids? For tours of business operations, often it's necessary to have a group of a certain size in order for them to do the tour. Sometimes going as part of a group, especially an educational group, means a significant savings for places like zoos or museums.
Find out if they do anything specific for homeschool groups. It's getting more common for museums and zoos and historic sites to offer special homeschool days. In our area, Historic St Mary's City and the Maryland Science Center are just two of the destinations that have days or weeks specifically geared to homeschoolers and homeschool groups.
Know your limits. I'm not talking about your personal limits of what you're willing to take on, although I'll address that too! I'm talking about the boundaries of the place you're visiting. Our homeschool group has toured a TV news studio and a newspaper production plant and both had limits as to how large the group could be. They could only accommodate a certain number of people on the tour - say 25 at a time. They also did not want strollers or backpacks. In addition, the TV news studio said no children under ten years old, and I'm pretty sure the newspaper didn't want kids under six or eight years old.While it's fine to ask about the reasons for these kinds of restrictions or to have them clarified, it is not okay to disregard the rules. In the examples I mentioned, the rules were primarily for safety reasons.
Advertise clearly to your group. Get all that information out to your homeschool group, and whatever the limits or expectations are, state them up front. Date and time, cost, minimum or maximum number of people, any age restrictions etc. If you're planning for your group, try to anticipate what the questions will be and answer them up front.
Know your limits. Save yourself headaches and stress by sticking to a simple sign-up system. This will save your sanity if you need to limit the number of people, or if you need to collect money and pay for your group, or if you're arranging carpooling or other transportation. Let's say you can only take 25 people through the news studio - start accepting sign-ups on a certain date and be clear that it will be the first 25 people, period. You can put people on a waiting list in case there are cancellations, but if the limit is 25, don't take 27 people. If the news studio has said "no strollers, no children under 10" then I recommend telling people that again as they sign up and asking the children's ages. For a field trip that has a cost attached, I found out (again, sort of the hard way) that it's necessary to get payment up front, in full.
The news studio trip was one of our group's favorite field trips, but the first time we went was a headache for me in some ways. One of those "learn the hard way" things. They could only take 25 people, but we had at least double that number that were interested, so I called and asked if we could bring a second and a third group on consecutive days. Since that was fine with the studio, I accepted sign-ups for three days and signed myself up for the first day. At least I was smart enough to have one mom on each of the other two days be the "captain" for their tour. The day I went with my two oldest boys, there were two other families that were signed up to go but for whatever reason they did not show up. On the plus side, the three of us got a very individualized tour! But on the negative side, we missed out on some fun because we didn't have a group to interact with, and on the other days the news anchors actually mentioned the group and the camera panned them during the noon news broadcast. That didn't happen for us. So in hindsight, what I should have done was planned my trip and said "sorry" to anybody after I had 25 signed up and offered to give them the contact information for the studio so they could set up their own group of 25. Just a couple of years ago, we returned to the studio for a personal tour (See my post,
Yesterday's News
), since we're acquainted with an employee there. There have been a lot of updates since we first went, and because of the popularity of that first field trip, I will probably be arranging to do this tour again for the upcoming school year. But on my terms! LOL
Harrison and Spencer on the morning show set in 2004 or so.
Landon and Kennady bring you the News in 2011
A couple of times we've gone on field trips with our homeschool group where we've had a bus for transportation. These trips were organized by other homeschool moms - I know my limits! If you have a well-organized homeschool group and can stick to your guns for getting participants to pay up front, this can really open up opportunities! In 2007, I took Harrison and Spencer on a bus trip to Philadelphia to see the King Tut exhibit at the Franklin Institute as well as some of the historic downtown area. We wouldn't have been able to make that memorable trip if that wonderful homeschool mom hadn't planned it. And she did a fantastic job! (See: Philadelphia Freedom:
Part One
;
Part Two
; and
Part Three
)
They had more fun than this picture would indicate!
Do you have some helpful tips for planning field trips? Leave a comment and let me know! Stop by for a cup of coffee and more discussion about field trips during the 5 Days Blog Hop, and be sure to visit the other Schoolhouse Crew members and their 5 Days topics. Just click on the banner below to return to our Blog Hop Home!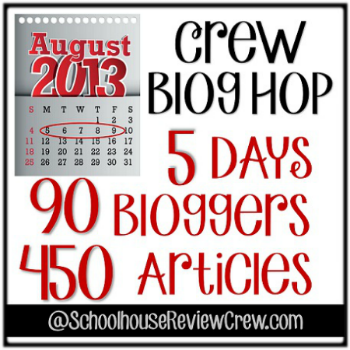 ©2006-2013 Homeschool Coffee Break. All rights reserved. All text, photographs, artwork, and other content may not be reproduced or transmitted in any form without the written consent of the author. http://kympossibleblog.blogspot.com/