This post may contain affiliate links - using affiliate links from Homeschool Coffee Break helps fuel this blog and our homeschool - thank you!
Yes, Mother's Day was last weekend, but I couldn't come up with a better title for this week's summary. Plus the week did start on Mother's Day...
In our homeschool...
progress made in all subjects, I think. Landon is plugging away faithfully at History, Grammar, and Drafting. He works on Algebra as he is able, and on his
DrumsWithWillie
as much as possible. He had trouble getting any Drafting done this week, but a couple days ago he asked me for a tape measure because he needed to plan how to rearrange furniture in his room. I suggested he get some graph paper and make a scale drawing like he's learned in the Drafting course to help him make the decisions - and he did it! We're having a hard time getting Composition done, but we shall persevere. We've already discussed the fact that some schoolwork will need to continue through the summer.
Kennady is pretty much finished with the
Weather on the Move
unit study we reviewed, so now she will go back to her regular Science curriculum and we'll see if we can't finish that up by the end of the month. That may be ambitious though. She's on her last book in Literature, and has been working away at Geography, Math, and Grammar. We've added Fix-It Grammar as part of our review of
Student Writing Intensive from Institute for Excellence in Writing
, and we really like it so far! Other
Schoolhouse Crew
reviews we are working on include:
Latina Christiana,
and the Exploring Creation Field Trip Journal from
Apologia.
In fact, we filled in the first pages of the journal after visiting the
CAF Red Tail Squadron's traveling Rise Above exhibit
last Saturday. (Learn more about that in my post
Middle School Monday - Honoring the Tuskegee Airmen
)
Not much formal art is getting done right now, but Kennady has been 'doodling' quite a bit:
Paris is always a good idea. ~Audrey Hepburn
In other news...
Last Saturday - after I posted my weekly summary! - Kennady and I visited the RISE ABOVE exhibit honoring the Tuskegee Airmen. As part of the Civil Air Patrol, Landon worked at the event all day. directing traffic in the parking lot, working flight line security, and moving planes.
Saturday evening, we went out for dinner as a family, for Mother's Day, and also as a last chance to go out with Harrison before he moved away. He got a new job at RadioU so he has moved out, and he left on Sunday. On Mother's Day, can you believe that? Great timing, huh.
The rest of the week was non especially eventful, except for Friday night. Landon went to our homeschool group's Junior Senior Banquet. I have to admit, he cleans up rather nicely, as do all the young ladies and gentlemen - don't you agree?
I don't know what drew their attention off to the side, but I thought it made an interesting pose.
The parents make the whole group pose for pictures outside the restaurant. Some of these students don't often dress up like this, so we have to make sure we can prove that these boys did wear ties and these girls did wear dresses and high heels!
After dinner, they all go to the host family's home, change into casual clothes, and have a time of devotions, worship, and then fun - and more food!
Things that made me smile...
this very silly photo we did for Mother's Day...
and this serious one too.
34 Weeks of Clean...
I've been participating in a weekly challenge and link-up at
Family, Faith, and Fridays
, and this past week we were cleaning bedrooms. Kids' rooms, guest rooms, or whatever. We got plenty done, but I can't personally take much credit for the work! Spencer moved into Harrison's old room, so he did most of that work.
And Landon had to reorganize some stuff in his room, now that he has it all to himself. He'll have to move more things once we know which pieces of furniture Harrison will need and we get those out of our house and into his.
Kennady actually has been cleaning up in her room too, but I didn't get pictures of that for this week's update. My room is affected as well - the dresser that Harrison had been using is being moved into my bedroom and changed out for one we have. We're in the middle of moving the clothes now - seriously, right now the extra dresser is in the middle of my room, and I am taking a break from that job to get this posted!
During Week 20, I think we are continuing with the kids or spare bedrooms. It's raining pretty hard right now so my satellite internet isn't cooperating, or I'd check for sure. For details, and to see if I guessed right, go to
Family, Faith, and Fridays
and join in if you haven't already!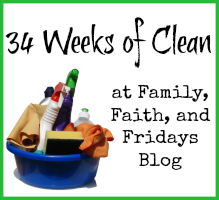 On my blog this week...
Weather On The Move - Once-A-Week Unit Study Review
Virtual Refrigerator - Chalk Pastel Sunrise
Mother's Day Photojournal
Middle School Monday - Honoring the Tuskegee Airmen
On the bookshelf...
Until the Harvest
by Sarah Loudin Thomas
Playing By Heart
by Anne Mateer
Brigid of Ireland
by Cindy Thomson (I might actually finish it this week. At last.)
Laiden's Daughter
by Suzan Tisdale
No new reviews, but you can find other book-related posts on my book blog,
Just A Second
.
A parting shot...
Landon bought me this Sinatra CD for Mother's Day.
Don't miss a coffee break!
Subscribe to Homeschool Coffee Break by Email!
©2006-2015 Homeschool Coffee Break. All rights reserved. All text, photographs, artwork, and other content may not be reproduced or transmitted in any form without the written consent of the author. http://kympossibleblog.blogspot.com/