This post may contain affiliate links - using affiliate links from Homeschool Coffee Break helps fuel this blog and our homeschool - thank you!
In our homeschool... this was not a good week at all in terms of getting schoolwork done! The kids had plans to go camping the second part of the week, so Landon readjusted his work schedule and worked Monday and Tuesday, meaning he only had one evening to look at his studies. He managed to fit in some History, but that's about it. Kennady was at home on Monday and Tuesday, but with so much going on, she didn't get a ton accomplished either. She did work on Geography, Literature, and Math.
In other news...
we are still adjusting to having one less person living in the house. Spencer finished moving the remainder of Harrison's things out of that room, and moving his own things in and getting them organized. This is the first time in their lives that Spencer and Landon have each had their own room!
Harrison moved into a house he is sharing with a couple of other people on Monday, so he was ready for us to bring his furniture. Next job was figuring out which of us was available to make that trip and how soon. And of course, sooner rather than later was preferred! Finally it was decided that Spencer and I would make the trip on Thursday and Friday, since Landon and Kennady were already away on a camping trip. We loaded the truck up on Wednesday night, and then I stood outside and stared at the moon and planets for awhile - it was a perfect night to see Jupiter and Venus!
Spencer and I left on Thursday morning and drove through light rain most of the way, to arrive at about dinnertime. We met Harrison at Melt Bar and Grilled for our favorite gourmet grilled cheese sandwiches, and then he had to go to work, so we cooled our heels at the hotel for a few hours. When Harrison was off work, we unloaded the furniture and got to see his place. We met for breakfast at Tim Horton's in the morning, and then Spencer and I headed back home. We had to get back in time for him to be at work in the evening. So it was a quick trip, and I didn't get pictures of Harrison's house, or the radio station, or anything. But we figured it was quite likely that we would be back sometime in the summer or early fall.
Landon and Kennady had a great time on their camping trip, despite some cold and rainy weather. They camped the first night at Assateague and managed fine, but with the wind and rain overnight and in the morning, their friends' parents decided they might be better off staying in a hotel on Thursday night so that's what they did. I haven't seen pictures or anything like that yet, just heard a few of their stories.
Today we are doing a bunch of cleaning and chores around the house - I am on a little break writing this! Pressure washing the decks and outside of the house and garage, some yardwork, clearing out some stuff from inside the house, and lots of laundry after our few days on the road!
Things that made me smile...
seeing Harrison and hearing him on the radio too! And standing around drinking "Dewshine" with him and Spencer after we'd finished moving the furniture in.
34 Weeks of Clean...
I'm participating in a weekly challenge and link-up at
Family, Faith, and Fridays.
and this was our second week working on kids' and guest bedrooms. Although some work got done on the kids' rooms, I didn't do much of it!
Spencer's room looks kind of like this now:
Landon's room was left like this after Spencer took all his stuff out of it. Landon has started reorganizing a bit today.
Kennady's room still needs more tidying, but believe me, it's much improved! She didn't have time to finish putting things away on Tuesday afternoon.
For Week 21, the assignment is the hall closet. I get to sit this one out, because our hall closet is firmly within my hubby's domain, so I'm not touching it! Never fear though, I still have plenty of work to do in my bedroom and in my master closet, so I will not be idle. I hope. For the details of the assignment, go to
Family, Faith, and Fridays
. Join in if you haven't already, and check back next week for our progress!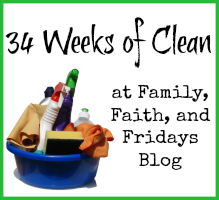 I recommend...
Melt Bar and Grilled
for lunch or dinner, if you're in Ohio. Actually, make plans to go there for vacation, just so can eat their amazing grilled cheese.
On the bookshelf...
Until the Harvest
by Sarah Loudin Thomas
Brigid of Ireland
by Cindy Thomson (I might actually finish it this week. At last.)
The Secret of Pembrooke Park
by Julie Klassen
Finished
Playing By Heart
by Anne Mateer, and reviewed it
here
. You can find other book-related posts on my book blog,
Just A Second
.
A parting shot...
in honor and gratitude, and in memory of all those who have served.
Don't miss a coffee break!
Subscribe to Homeschool Coffee Break by Email!
©2006-2015 Homeschool Coffee Break. All rights reserved. All text, photographs, artwork, and other content may not be reproduced or transmitted in any form without the written consent of the author. http://kympossibleblog.blogspot.com/