This post contains affiliate links - using affiliate links from Homeschool Coffee Break helps fuel this blog and our homeschool - thank you!
This weekly link-up is your opportunity to share some highlights of what is happening in your homeschool and in your world each week. If you write a wrap-up post at the end of each week, like I've been doing, we'd love to see what you're busy with from week to week. If you'd like to pick a favorite post from your week that spotlights a resource or activity in your homeschool that you'd like to tell others about, we're interested in those too. I'm keeping the guidelines as simple as I can, and they will appear at the bottom of each post, along with the link tool. I look forward to getting to know you, and I hope this will be a source of encouragement and good ideas for all of us.
Homeschool news . . . As you might imagine, during Thanksgiving week, school wasn't the top priority every day. But thankfully (<-- see what I did there?), Kennady could get quite a bit of History and Health done on her own, and we got a bit of Math and Science in as well. Gym, choir, and guitar lessons did happen this week too. In addition, Kennady has been working on a large art project, as she will be painting the backdrop for the kids Christmas play again this year. She'll have to devote quite a bit of time to that over the next week or two.
Other news . . .
Last weekend, the hubster and I were in Ontario visiting his family, and headed home on Saturday. Through some snow! None stayed on the ground though - so far, anyway. We arrived home in the evening, and Landon and Kennady had gone to the youth Save-A-Turkey Taco Party. I went over for the end of the festivities to help with rides, since a couple of friends came over for the night afterwards.
The calendar feels fuller as we get closer to December, and this week I had an extra choir rehearsal to fit in. On Wednesday night, I went with the hubster to his hockey league's Gobble In the Lot event. Basically, they play pick-up hockey and follow that with a potluck Thanksgiving dinner. We used to do it tailgate style out in the parking lot, but it can get pretty cold out there, so starting last year we moved the party indoors at the rink.
The Coveted Tin Foil Turkey Award
Yesterday we were privileged to share Thanksgiving dinner with a family from church that has "adopted" us as part of the extended family. And the hubster and I had another very special privilege yesterday too, which I'll explain in a moment . . .
Today everyone in our family is back to the usual routine. I don't think we'll do any Black Friday shopping at all, other than online! Well, I may go out in the late afternoon or evening to pick up some groceries, but that is about it. I have more than enough to do around here, and I'm not going to get it done if I don't hurry with this post! One of the things I will be doing is turning Kennady's hair blue - wish us luck! We bleached it yesterday in preparation, and I think it looks cute this way. I hope she likes the blue and it turns out well, because she will have it for awhile!
Blonde - for today only!

What's Important . . .
connections and coincidences that God orchestrates. This is the special privilege we had yesterday, which I shared on my Facebook page:
This happened today! We got to meet Reese and her family. Reese was injured in a house fire and while she was being treated at Johns Hopkins, she received platelets that Henry donated. He donates regularly at the Red Cross, and that was the one and only time that when they called to set up an appointment because they had a specific need, they gave any details. Usually they just set up an appointment, and on occasion they will say there is a shortage or an urgent need at an area hospital, but that time the lady told me they had a need for a 7yo girl in the burn unit at Johns Hopkins. Because we knew the extended family, we'd already been praying for Reese and I figured it had to be her. Perhaps it's a small world, but we believe God made it so in this case. What a special Thanksgiving blessing - to meet Reese and her family and see how God has been working to heal her, and to think that Henry had a part to play in it.
I recommend . . .
checking out the 2016 Blue Ribbon Awards on the Homeschool Review Crew blog! You can see the list of winners as voted on by the entire Crew here -
2016 Homeschool Review Crew Blue Ribbon Awards
; and a list of all the products we reviewed and the favorites from individual Crew members here -
Homeschool Crew Review Favorites for 2016.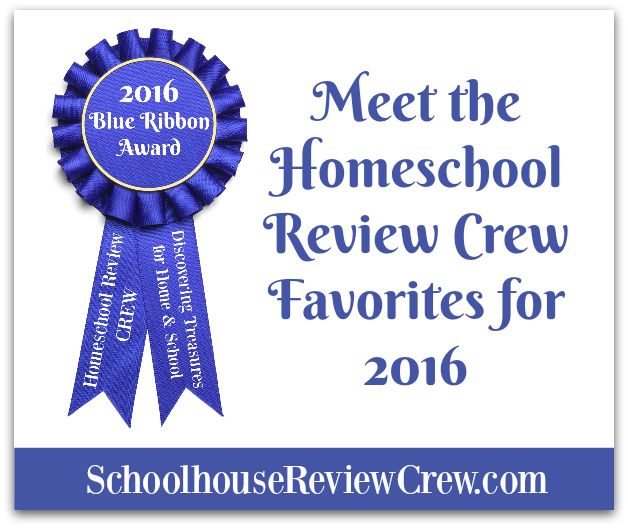 And don't forget CrossTimber's
Christmas Giftaway
that gives you a chance to win a personalized mug or plaque, or gift cards to use on
CrossTimber
products. Go check it out, chat with John and find out your name's meaning, enter the giveaway, and get some Christmas shopping done!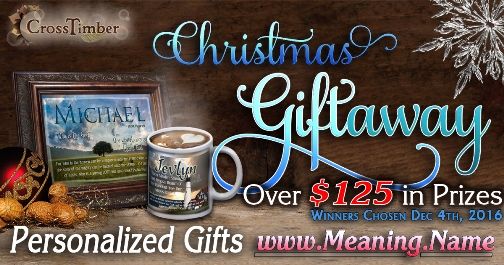 In the holiday spirit . . .
Here's a Flashback Friday post about our field trip to a greenhouse last year, when we learned a lot about poinsettias and how they are grown for the Christmas season:
From the High School Lesson Book - A Poinsettia PhotoJournal (Greenhouse Field Trip)
Here's a few photos from that post to give you an idea:
On my blogs last week . . .
Just A Second
is where I share book reviews and other book-related things, and update on what's on my bookshelf. This week I finished and reviewed
Swept Away (Trouble in Texas) (Volume 1)
by Mary Connealy, and
I
've been reading:
The Tea Planter's Wife: A Novel
by Dinah Jefferies
The Reckoning (Legacy of the King's Pirates) (Volume 5)
by MaryLu Tyndall
Bees in the Butterfly Garden (The Gilded Legacy)
by Maureen Lang
A parting shot . . .
one of the reasons we went to Ontario was to bring this washstand back. It had been in my in-laws' house, and was the one piece that we asked for. It fits perfectly in our living room. Next job . . . figuring out where the full size Christmas tree will fit this year . . .
Grab the button and link up with Homeschool Highlights!
Homeschool Highlights guidelines:
Your blog should be family-friendly content, and your post should include something about homeschooling.
Please link directly to your post, not your blog's homepage.
Please include a link in your post to Homeschool Coffee Break - you may use the graphic above if you wish.
Visit a couple of the other bloggers and comment or share.
Don't miss a coffee break!
Subscribe to Homeschool Coffee Break by Email!
©2006-2016 Homeschool Coffee Break. All rights reserved. All text, photographs, artwork, and other content may not be reproduced or transmitted in any form without the written consent of the author. http://kympossibleblog.blogspot.com/