In our homeschool...
this was just a partial school week, with something sort of like 'half days' of school on Monday and Friday. I think we must have done a little bit on Tuesday and Thursday, but I honestly don't remember what! LOL
Social Studies
- we used a Caribbean tourist guide to learn a little more about some of the islands in the southern part of the Caribbean Sea, and read a book about Barbados.
English
- I finally got my hands on a copy of the collection of poems and short stories Kennady needed for her Literature study, so she worked on that this week. She was a little stumped on a question on Edward Lear's nonsense poem "The Jumblies". I guess you need to know what a sieve IS before you can grasp how unlikely it would be for the jumblies to sail to sea in one!
Oh!!!! Now I get it!
Math
- Landon got back at his Algebra this week. I think he did one quiz and one lesson.
In other news...
We had friends over for the evening on Monday and really enjoyed spending some time with them. They visit family here a couple times a year, so we don't get to see them often. They have two little boys that are so much fun - and those boys are fascinated by our cat!
We spent most of the week quietly at home, although I did some extra running around since Spencer didn't work as many hours this week and needed rides to work and home again. We celebrated New Years Eve with friends on Tuesday night and had a wonderful time, but were home again not long after midnight since Harrison had to work early on New Years Day.
We had plenty of snow on Wednesday evening, and the temperatures dropped quite a bit. It's not bad now, but I hear we are in for much colder weather again at the beginning of the week, and maybe more snow too.
I am not feeling well, which is why we didn't get much school done on Friday. Nothing really horrible, just a touch of a flu bug, I suspect. Achy and cold, and my stomach is just upset enough that I feel yucky and can hardly bring myself to eat. So I'm more uncomfortable than sick at this point. Hopefully I'll be over it soon.

One of my favorite things this week...
getting some wonderful news from a good friend! She has been battling cancer for several months now, and just got results from an MRI showing that the cancer has shrunk to just one tiny spot! The chemo treatments are nearing an end and we are looking forward to celebrating with her once she's finished and has beaten the cancer!

Things I'm working on...
some housecleaning, and I took a hard look at my blog planner this week and started thinking ahead to upcoming blog hops and carnivals.
My posts this week included:
A photo to share...
the birds showed up early on Thursday morning for a snack.
On the bookshelf...
Pride and Honour - Nathaniel Burns
The Gossamer Cord - Philippa Carr
The Scarlet Pimpernel - Baroness Orczy
Her Royal Spyness - Rhys Bowen
Finished Outlander by Diana Gabaldon and Courting Miss Lancaster by Sarah M Eden.
A parting shot...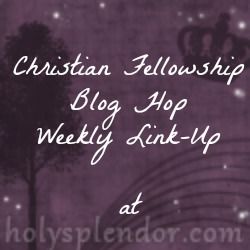 Don't miss a coffee break!
Subscribe to Homeschool Coffee Break by Email!
©2006-2014 Homeschool Coffee Break. All rights reserved. All text, photographs, artwork, and other content may not be reproduced or transmitted in any form without the written consent of the author. http://kympossibleblog.blogspot.com/