It's about the middle of the school year (for those of us following a roughly traditional school calendar), and we've just celebrated the arrival of a new year. It's the time of year when we look back over the year just past and tally up our accomplishments and maybe reflect on our mistakes and failures as we think about what we look forward to in 2014. Reaching midterm in the school year is a good time to take stock of how the school year is going as well.
For me, this blog is a record of our homeschool adventures. The record that goes beyond just the grades and transcripts and hours logged. So my look back over the past year includes remembering the posts that were particularly fun or challenging to write; what generated interest; and especially which reviews had the biggest impact. For my interest - and hopefully for yours - here are some of the things I wrote about in 2013 that stood out for various reasons.
These first two were viewed the most, and were probably my favorites to write.
K is for Keeping It Real - where I explain "why I laugh on those somewhat rare occasions when someone says something to me about "not knowing how you get so much done" - HA! If only they knew..." and tried to put the myth of perfect homeschool family in perspective with what our days are really like.
T is for Teenagers - where I claimed that "I don't think the teen years are quite so awful as we sometimes make them out to be." and shared some of the best advice for parenting teens that I've tried to put into practice.
Making Homeschool More Affordable - where I discussed some of the ways our family has kept the cost of homeschooling under control.
I absolutely loved participating in, and then co-hosting the Virtual Refrigerator over this past year. We would LOVE to have more bloggers join us by sharing their kids' art each week. These are a couple of the most-viewed posts I shared: Virtual Refrigerator: Matisse-Inspired Cut Paper
Virtual Refrigerator: Aged Map Art
Virtual Refrigerator: Retablo Art
In 2013 we had the privilege of reviewing some fantastic products through the Schoolhouse Review Crew. It was hard to pick out just a couple of products to highlight, but these are the ones that got the most views and made a big difference in how we homeschool.
VideoText Interactive - this review was one of the most viewed from the past year, and possibly the one that had the biggest impact for our homeschool. Landon is still using this for Algebra, and believe it or not, there has not been one word of complaint about doing math since he started. This curriculum is a big winner at our house!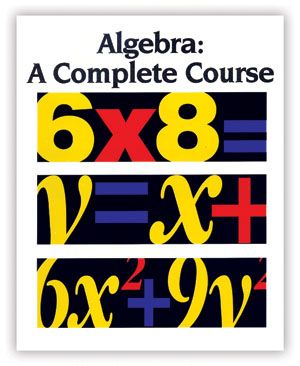 Institute for Excellence in Writing - another most-viewed, and another that had a huge impact on our homeschool! Both kids are working through the Student Writing Intensive this school year, and they are actually enjoying it. Truth!
Supercharged Science - a truly fun review, and we are still using this fantastic online resource!

ARTistic Pursuits - we were already fans of this art curriculum when we had the opportunity to review it. This was probably Kennady's favorite review.
Home School in the Woods: The 20th Century in America lapbook - This review got a lot of views, and it was possibly one of the most surprising reviews in terms of how much we enjoyed it.
Now I suppose... I need to turn my attention to the remainder of this school year. Today is the last day of our holiday break (we've done some half-days of school though) and I want to be prepared with updated lesson plans and fresh motivation on Monday morning.
What were some of the highlights of your homeschool during 2013? Leave a comment and let me know! Be sure to visit the Schoolhouse Review Crew blog (this link will be live on Wednesday, January 8th) to see what other Crew members saw while "Looking Back at 2013". You can also visit the Schoolhouse Review Crew blog homepage to see lots of product reviews, and past blog cruise topics.
Don't miss a coffee break!
Subscribe to Homeschool Coffee Break by Email!
©2006-2014 Homeschool Coffee Break. All rights reserved. All text, photographs, artwork, and other content may not be reproduced or transmitted in any form without the written consent of the author. http://kympossibleblog.blogspot.com/