This post may contain affiliate links - using affiliate links from Homeschool Coffee Break helps fuel this blog and our homeschool - thank you!
In our homeschool... we only got a couple of days of school in before taking our Thanksgiving break, but I'm glad to report that we are in pretty good shape! Kennady just got started on her next novel, A Day of Pleasure and Landon just got started on his first foray into studying Shakespeare - Julius Caesar - as part of his Notgrass World History study. Kennady also worked on some Science projects, and of course had her music lessons and choir practice this week. The chorus also performed on Sunday and Monday. Landon also got some Math done, went to Civil Air Patrol on Tuesday, and both kids went to gym class as well.
In other news...
Last weekend, Kennady and I enjoyed an evening out when I took her to our homeschool group's girls fellowship (ladyship?) at Sweet Frog. She sat with all her besties, and I sat with the moms that stuck around and we all had a lovely time. (Thanks to the thoughtful mom who shared the pictures she took of the two groups!)
On Saturday evening, our church youth group held our Save A Turkey party (at which we eat tacos rather than turkey!), which naturally ended in some Rock Band entertainment.
We did something a little different this year and went away for Thanksgiving instead of for Christmas. We went to Ontario to spend a couple of days with the hubster's family. Thankfully we missed the snow! Although portions of the drive did look kind of like this:
Things that made me smile...
this girl always makes me smile with her silliness. Here she is wearing my reading glasses.
And on a more serious note - I loved seeing The Nativities on display at our former church. We stopped in at the church my hubby attended when he was growing up to see the display of over 100 nativity sets of all kinds. Just a neat community thing that they do - display the nativities, serve coffee and cider and cookies, and have some Christmas puzzles on the go.
On the bookshelf...
Look and Live
by Matt Papa
Night of a Thousand Stars
by Deanna Raybourn
Growing Up Social
by Gary Chapman and Arlene Pellicane
Love Unexpected
by Jody Hedlund
I finished
Waiting for Summer's Return
by Kim Vogel Sawyer. You can read my thoughts on this book on my book blog,
Just A Second
.
A parting shot...
we're always thankful when we arrive at the Tim Hortons in Batavia, New York and can enjoy our favorite coffee. Warm wishes indeed!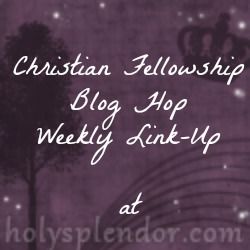 Don't miss a coffee break!
Subscribe to Homeschool Coffee Break by Email!
©2006-2014 Homeschool Coffee Break. All rights reserved. All text, photographs, artwork, and other content may not be reproduced or transmitted in any form without the written consent of the author. http://kympossibleblog.blogspot.com/