This post may contain affiliate links - using affiliate links from Homeschool Coffee Break helps fuel this blog and our homeschool - thank you!
In our homeschool...
we had a busy week and got started with a couple of new things. Landon was eager to get started with drum lessons this week- he is helping me with a
Schoolhouse Crew
review of music lessons online - we are trying out
DrumsWithWillie.
Kennady is helping me with another review, so she and I have started working on
Latina Christiana.
And obviously we need to keep up with our other studies as well, so our school days are quite full! We'll be fitting in something else starting next week - both kids will be working on the
Student Writing Intensive from Institute for Excellence in Writing
. Well... after I've done my own refresher course for teachers!
The changeable nature of spring weather gave us perfect opportunity to try out a homemade barometer this week. Easy, and it really worked!
Here you can see that the barometer was rising which meant fair weather was on the way - and it was! But we also had a couple of very chilly nights this week.
With all the busy-ness and the extra driving I've done lately, Kennady and I haven't had much chance to keep up with our Taste of Europe project. I took a shortcut last week when I happened to see Rugelach (a type of cookie popular in Eastern Europe) at the bakery, and I figured it would be much quicker to buy some than for me to try baking them, although I did have the recipe. So we treated ourselves and sampled those. I liked them better than Kennady did.
In other news...
Last weekend was very busy, with final rehearsal for Kennady's choir on Saturday and the concert on Sunday. It was spectacular! And a little bonus was that I won one of the gift baskets that was raffled at the concert.
Practices continue however, because of the choir's upcoming trip to New York City. Kennady also auditioned for the upper level chorus at practice this week, so we will be excited to hear whether she will be moving up or not!
The inspection was done by the county so we are just about up and running with our solar panels! Last step is having the electric company come change out the old meter.
Harrison got a call-back from the radio station where he interviewed and was offered a job, so it's almost certain that he will be planning a move soon! No timetable for that yet, but it's pretty exciting!
I went to the curriculum fair on Friday night and again on Saturday, but there wasn't really anything I needed. I don't need to buy much for next year as it is, and the couple things I think I might buy I knew wouldn't likely be available at the curriculum fair anyway. But I do think there were fewer vendors this year, so it was a bit of a disappointment.
Things that made me smile...
Landon's new haircut (which won't last very long because it's not regulation for CAP, but it's fun for now)!
...this statue at the library...
...and foggy mornings.
34 Weeks of Clean...
I've been participating in a weekly challenge and link-up at
Family, Faith, and Fridays
, but I've been slacking the past couple of weeks. Our assignment this week was the Master Closet, but I was still working on my Master Bedroom - and I'm not finished that yet either! Here's one set of the before and after pictures from my bedroom. I have a cedar chest at the end of our bed that has a bit of a reputation as a hot spot - and I don't mean that in a good way. Both the hubster and I will throw a pair of pants or a sweater there that can be worn another time before going in the wash, or put a stack of clean t-shirts there because we don't have time to put them in the drawer that moment, and all kinds of similar things. As you can imagine, it becomes a problem when we constantly put our stuff there "for now" but seldom take it from there and put it where it belongs.
Yikes! This is out of control!
All tidied up - much better!
During Week 17, we've been challenged to clean our Master Bath. Maybe I can get caught up this week, because I cleaned my Master Bath during Bathrooms week! For the details of the assignment, go to
Family, Faith, and Fridays
. Join in if you haven't already, and check back next week for our progress!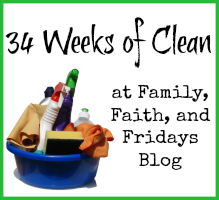 I recommend...
SchoolhouseTeachers.com
has been running a special in April - only $7.77 per month, so now is a great time to check out all the wonderful resources they have to offer.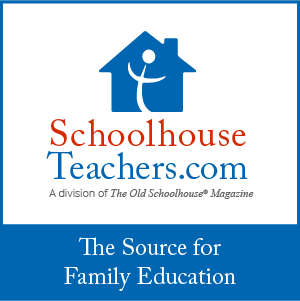 On my blog this week...
SchoolhouseTeachers.com - April Special
Virtual Refrigerator - Antique Sewing Machine
Middle School Monday - Springtime Weather-Watching
On the bookshelf...
I have finished
The Busy Homeschool Mom's Guide to Daylight
by Heidi St. John, and will be reviewing it here soon! I've been too busy get a lot of reading done this week, but I have worked on these two:
A Place Beyond Courage
by Elizabeth Chadwick
Pemberley to Waterloo: Georgiana Darcy's Diary, Volume 2
by Anna Elliott
You'll find more info about what I'm reading, and what I think about it at my book blog,
Just A Second
.
A parting shot...
Don't miss a coffee break!
Subscribe to Homeschool Coffee Break by Email!
©2006-2015 Homeschool Coffee Break. All rights reserved. All text, photographs, artwork, and other content may not be reproduced or transmitted in any form without the written consent of the author. http://kympossibleblog.blogspot.com/