This post may contain affiliate links - using affiliate links from Homeschool Coffee Break helps fuel this blog and our homeschool - thank you!
Welcome to another edition of the Virtual Refrigerator! This weekly art link-up is co-hosted by
A Glimpse of Our Life
,
Homeschool Coffee Break
, and
Every Bed of Roses
. We all cordially invite you to add your link sharing the art that's on your Virtual Refrigerator and then hop over to the other blogs and admire what's on their Fridges!
November's Art Challenge: Thanksgiving
During the month of November, the Virtual Fridge would like to feature artwork with a Thanksgiving related theme. Please continue to share any art posts on our Virtual Fridge - we love seeing all of them!
On November 11th, we are especially thankful for those who serve and have served in our military, defending our freedom and keeping us safe. In the USA, we honor the veterans and express our gratitude for their service and sacrifice. In Canada we observe Remembrance Day, set aside since the end of World War I, to remember the members of the armed forces that lost their lives in the line of duty. (Remembrance Day is also observed in the UK, Australia, and other countries in the Commonwealth.) In Canada and the UK, the red poppy is symbolic of Remembrance Day, so this week when Kennady needed an idea for an art project, I suggested something featuring poppies. She chose to do one in the style of Georgia O'Keeffe.
Red Poppy by KAT, 2015
In Flanders fields the poppies blow
Between the crosses, row on row,
That mark our place; and in the sky
The larks, still bravely singing, fly
Scarce heard amid the guns below.
We are the Dead. Short days ago
We lived, felt dawn, saw sunset glow,
Loved and were loved, and now we lie
In Flanders fields.
Take up our quarrel with the foe:
To you from failing hands we throw
The torch; be yours to hold it high.
If ye break faith with us who die
We shall not sleep, though poppies grow
In Flanders fields.
~In Flanders Fields, John McCrae
We're glad to welcome co-hostess Chareen back this week - she took a break from posting to the Fridge while she was on an outback adventure! We're going to be welcoming new co-hostesses to the Virtual Refrigerator soon, so join us each week for all the latest news and to enjoy the artwork everyone shares!
What's on your Virtual Fridge this week? Leave a comment, share a link, and let us know!
Grab a virtual magnet and add your link here to share
your child's art or your arts and crafts how-to posts
.
Please visit the other blogs and admire what's on their Virtual Refrigerators!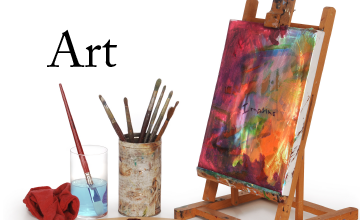 Don't miss a coffee break!
Subscribe to Homeschool Coffee Break by Email!
©2006-2015 Homeschool Coffee Break. All rights reserved. All text, photographs, artwork, and other content may not be reproduced or transmitted in any form without the written consent of the author. http://kympossibleblog.blogspot.com/