This post may contain affiliate links - using affiliate links from Homeschool Coffee Break helps fuel this blog and our homeschool - thank you!
I started making a list of some of the Fine Arts resources that have been favorites in our homeschool, and figured I should share them for this week's Blogging Through the Alphabet.
********************
Geography Through Art
is an art resource and a geography resource in one. We've used it over and over again with all grade levels. I reviewed it here:
My Favorite Geography Resource.
Quite a few of the art projects I've featured on our
Virtual Fridge link-up
are from this book. These pictures show just a few examples.
********************
ARTistic Pursuits
is another huge favorite of ours. We've been privileged to review a couple of the ARTistic Pursuits books, and I've purchased some of them as well. I've posted detailed reviews of
Middle School 6-8 Book Two: Color and Composition
(Read it
HERE
)
and
Sculpture Technique: Construct
(Read it
HERE
).
We have also used Middle School 6-8 Book One: The Elements of Art and Composition, focusing on sketching and drawing...
and High School 9-12 Book One: The Elements of Art and Composition, with more advanced sketching and drawing....
and I've also got High School 9-12 Book Two: Color and Composition, ready to go once we've completed all the others!
********************
Did you know that you can also find an entire course of
Art Techniques by Brenda Ellis
(author of ARTistic Pursuits!) at
SchoolhouseTeachers.com
? For real!! Lessons for students in Elementary grads through high school. And you can also find a Drawing with Realism course, and Daily Easels art lessons.
SchoolhouseTeachers.com
also has courses in Drama and Speech, so there are a lot of choices there for the Fine Arts. We've browsed through the Daily Easels and other art lessons to find studies on a particular artist or style that my resident artist wants to work on, and always find wonderful ideas there!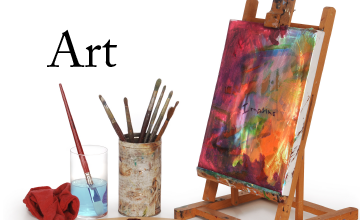 ********************
Another online resource I really like is
Incredible @rt Department
which has free art lessons for preschool through college level.
********************
What about the students that aren't as "artsy"? Well, I've had a couple of kids like that, and they needed a Fine Arts credit in high school just as much as the kids that loved to draw and paint.
Insight Technical Education
has two workbooks we've used -
Practical Drafting
and
Practical Graphic Design
. For more detail about these, read my post
I is for Insight Technical Education
. Is it art or is it technology? We have used these for both categories!
********************
HomeSchoolPiano
is online piano instruction for all ages, and from absolute beginner level through to an intermediate level. We had a great time reviewing this program, and you can read our full review at
Jazzing Up Our Music Lessons with HomeSchool Piano
********************
DrumsWithWillie
is online percussion instruction, also
from the folks at
JazzEdge. Landon has been making use of these lessons for his Fine Arts credit. It's coursework suitable for
drummers of all abilities, beginner to advanced, with three levels of lessons available, so students can learn the basics of drum technique and how to read music, and move on to improvisations and composing music of their own. You can read our full review here:
Playing DrumsWithWillie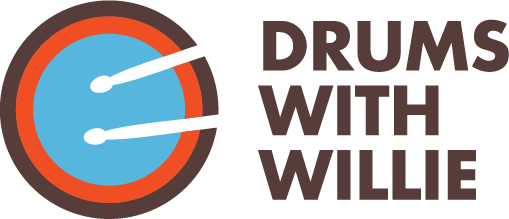 ********************
A Young Scholar's Guide to Composers
is a music history and appreciation curriculum from
Bright Ideas Press,
and is a great choice for elementary and middle grade students, even those who are not inclined to learn an instrument themselves. Anyone can use this to teach their children about great composers and how to listen thoughtfully to music, even if they don't have a music background themselves. There is text to read and a review page for students to answer questions about what they read or listened to. There is also a timeline to construct, and a set of Composer Cards that the kids could make, with a drawing and some facts about each of the composers in the study. The study gives a brief, child-friendly biography of each composer and discusses their contributions to music and the times in which they lived. There are plenty of listening suggestions, including links to videos of many of the pieces. You can read my full review at
Y is for Young Scholar's Guide to Composers,
and see my blog series highlighting some of our
Composer Studies.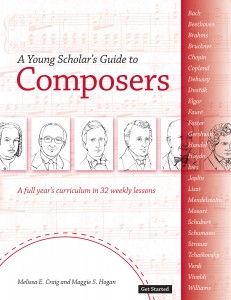 ********************
***************
Don't miss a coffee break!
Subscribe to Homeschool Coffee Break by Email!
©2006-2015 Homeschool Coffee Break. All rights reserved. All text, photographs, artwork, and other content may not be reproduced or transmitted in any form without the written consent of the author. http://kympossibleblog.blogspot.com/