This post contains affiliate links - using affiliate links from Homeschool Coffee Break helps fuel this blog and our homeschool - thank you!
A long time ago, when we started homeschooling, we hadn't really intended to school year round. However, years of taking family vacations in autumn instead of summer, and taking longer breaks around Christmas, and making the necessary adjustments to our school calendar has brought us to this point. We try to finish schoolwork around the middle of June, but we kind of never manage it. Or at least not entirely. So here we are, transitioning into our version of Summer School again. Here's what it will look like this year!
Yes, Landon graduated, but just like his older brothers, there are a few things on his assignment list that aren't 100% complete, so he'll have some school days this summer. The grades certainly don't matter at this point, because the final report card has been issued, and the information for the transcript is already submitted. But I will still keep track and at the very least, will mark those last few things off as completed in the
Homeschool Tracker Online
rather than delete them! What he will be doing is completing the Consumer Math program he'd been working on, and finishing up the reading in Exploring America (American history). The Consumer Math program is a practical course that gives students the basics on banking, taxes, savings and investment, loans, and budgeting; and I would require him to do it whether or not he'd received the credit for it. So since he was pressed for time during the last couple months of the school year, I had advised him to kick this to the bottom of his priority list, and he could finish whatever was left over the summer. With Exploring America, he's near the end of the text, but it's interesting reading, and the Biblical Worldview teaching included in it is valuable, so he will just finish up the reading.
In addition, I will be giving him a few extra writing assignments to give him some additional practice just in case he does wind up doing some college classes in the fall. I feel like essay writing is a skill that we didn't practice enough during the past year, and I don't want that to be a problem for him going forward.
Kennady has some schoolwork from the year just ended to finish up, and will be getting a bit of a start on next year. She'll be completing her Geography course, and doing some Math. Honestly, I feel like it's usually a good idea for kids to keep doing some math pretty much year round, and especially if they struggle with it and tend to forget what they've learned after a long break. I've been expecting my kids to do a little math here and there through the summers for just about as many years as we've been homeschooling. Kennady also will finish a lit study we've been working on. We're sharing our review of the
Progeny Press
guide to
The Scarlet Pimpernel
this week, but will continue on until we've finished the entire book. And speaking of reviews, we will be starting on
The Power in Your Hands
from
Writing with Sharon Watson
so we can review that in a few weeks. So yeah, being a part of the
Schoolhouse Review Crew
has meant that we do some school over the summer too. In this case, it will be a head start on her Grade 10 Grammar and Composition work, as we'll work on it during the review period, which is until about mid-July, then take a break before continuing in the fall.
For record-keeping, I create an extra "semester" in my
Homeschool Tracker Online
called Summer School 2016, and then change the due dates of any incomplete assignments from the school year just ended so they fall into the new semester. I will mark what they do as Complete but without any grade, unless it's something I want to include in the 2016-2017 school year. Then the graded things - like the
Writing with Sharon Watson
course - can be shifted into the new school year once I set it up.
Summer School has become somewhat normal for us, and I don't think it's necessarily a bad thing. Not like the negative idea I had of summer school when I was growing up, anyway! Yes, there's an element of it that is a negative consequence for not getting work done earlier, but it's also a practical way of spreading out schoolwork, and organizing our calendar so we can take breaks when it works best for us.
Do you school year round? Do you do a little bit of school over the summer? Or do you take the full summer off? Leave a comment and let me know; and please link up your posts about homeschooling high school here. Visit your neighbors and leave some encouraging comments!
If you're homeschooling through high school and have not yet joined the
Blog Roll
, please take a moment to do that as well.
Now that it's June, I've moved From the High School Lesson Book to Mondays. For now I'll continue to post every week, but I'm not sure that will happen all summer, since we won't be doing full-time school throughout! If you have a suggestion to increase participation, especially once most of us are back to school in the fall, or to get the word out to others who are homeschooling through high school, please let me know.
This post is part of a Coffee & Conversation Link Party at
PatAndCandy.com
- Join us!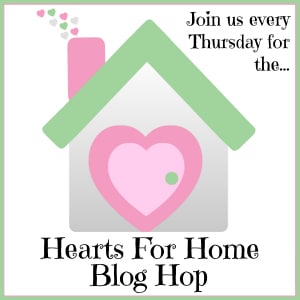 This post has been shared at
The Homeschool Post Blog and Tell link-up
.
Don't miss a coffee break!
Subscribe to Homeschool Coffee Break by Email!
©2006-2016 Homeschool Coffee Break. All rights reserved. All text, photographs, artwork, and other content may not be reproduced or transmitted in any form without the written consent of the author. http://kympossibleblog.blogspot.com/