This post contains affiliate links - using affiliate links from Homeschool Coffee Break helps fuel this blog and our homeschool - thank you!
This weekly link-up is your opportunity to share some highlights of what is happening in your homeschool and in your world each week. If you write a wrap-up post at the end of each week, like I've been doing, we'd love to see what you're busy with from week to week. If you'd like to pick a favorite post from your week that spotlights a resource or activity in your homeschool that you'd like to tell others about, we're interested in those too. I'm keeping the guidelines as simple as I can, and they will appear at the bottom of each post, along with the link tool. I look forward to getting to know you, and I hope this will be a source of encouragement and good ideas for all of us.
Grab a cup of coffee and let's get started!
My cup is new to my collection - won in a giveaway at a shopping event on Saturday.
Homeschool news . . .
Well, all I can say is I'm glad I'm counting the time put in on the Christmas play backdrop towards a partial credit for Kennady, because it saved the beginning of the school week from being a loss! Actually, Kennady and her friend Sadie completed the painting on Sunday afternoon, but all those weekend hours counted. (You can see the progress and all the pictures on my Virtual Fridge posts from last week and yesterday:
Prep Work
and
Completed Backdrop
)
the bottom of the trash can was the perfect size to trace
for the "records" on the wall!
Kennady has been working really hard on History and Health during this week as well, but I sure wish she'd spent more time on Math. Our failure of the week was that we both completely forgot about her guitar lesson on Wednesday! I guess our routines changed just enough that we both lost track of what day it was.
Other news . . .
Saturday was busy, with a shopping event we attended in the morning, work on the backdrop during the afternoon, and the Big Band Merry Christmas concert (for Kennady's chorus group) in the evening. At the end of the day, I was disappointed that I hadn't done much of anything in terms of housecleaning or Christmas preparation. And both needed doing, because of my parents' upcoming visit!
On Sunday, I was able to relax at home for a good part of the day, which was nice but didn't help me get the house in shape. In the evening, Kennady and her friend were finishing up the backdrop, and I was willing to help, but they didn't let me do much other than the cleaning up. Typical. Yay. So I chatted with some of the moms that were there while their kids were in the dress rehearsal for the play. Then I took the girls out for a celebratory milkshake once the backdrop was complete.
I was hoping to say that the majority of the week was business as usual, but there were a few things that were different. Monday evening we met up with a bunch of girls (and their moms) from the homeschool group for a fun time at Sweet Frog. On Wednesday morning I interviewed for a new part-time job. More about that as we go along! And this morning, Kennady sang with members of her chorus at a Christmas business breakfast in town. With that flurry of activity over, we hope to spend the rest of today and tomorrow getting a lot of the cleaning done around the house!
It is SO hard to get a good picture!
I recommend . . .
checking out the
Virtual Retreat
offered by Institute for Excellence in Writing this weekend. Join Andrew Pudewa, Adam Andrews, Jill Pike, and Sarah Mackenzie for a full day of webinars to inspire and encourage you. If you can't listen live, registering will allow you to receive recordings of the talks you'd like to hear. (I particularly recommend "Fairy Tales and the Moral Imagination" as I've heard Andrew Pudewa present that topic at a homeschool convention; and it is good stuff!) Also make sure you sign up for IEW's
Twelve Days of Christmas Giving
event, so you can get all the goodies they'll offer during those days!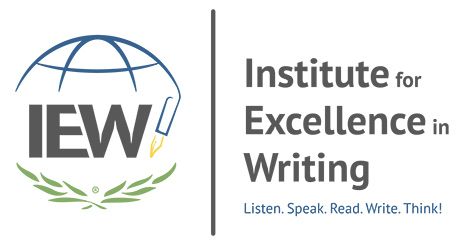 On my blogs last week . . .
Just A Second
is where I share book reviews and other book-related things, and update on what's on my bookshelf. This week I finished and reviewed
The Reckoning (Legacy of the King's Pirates) (Volume 5)
by MaryLu Tyndall, and
I
've been reading:
Bees in the Butterfly Garden (The Gilded Legacy)
by Maureen Lang
The Innkeeper of Ivy Hill
by Julie Klassen
From Heaven: A 28-Day Advent Devotional
by A.W. Tozer
Grab the button and link up with Homeschool Highlights!
Homeschool Highlights guidelines:
Your blog should be family-friendly content, and your post should include something about homeschooling.
Please link directly to your post, not your blog's homepage.
Please include a link in your post to Homeschool Coffee Break - you may use the graphic above if you wish.
Visit a couple of the other bloggers and comment or share.
Don't miss a coffee break!
Subscribe to Homeschool Coffee Break by Email!
©2006-2016 Homeschool Coffee Break. All rights reserved. All text, photographs, artwork, and other content may not be reproduced or transmitted in any form without the written consent of the author. http://kympossibleblog.blogspot.com/