This post contains affiliate links - using affiliate links from Homeschool Coffee Break helps fuel this blog and our homeschool - thank you!
Welcome to the Virtual Refrigerator art link-up! Thank you for joining me and my co-hosts as we all share what we're creating in our homeschools. We all cordially invite you to add your link sharing artwork that's on your Virtual Refrigerator and then hop over to the other blogs and admire what's on their Fridges too! The Virtual Fridge link-up is open all month, and we plan our anchor posts for each Wednesday.
I can't believe how late in the day it is, and I'm just now posting to the Virtual Fridge for this week. We've been so busy lately, and really pushing to finish up schoolwork for year end that not much has been happening in the way of art. However, Kennady and I were talking about photography a couple days ago, and I suggested that maybe she had some photos she considered art that I could share if it was okay with her. Well, she only sent me ONE new one, so I guess that will have to do for today. And it's not even one that she'd edited much.
Photo credit: KAT
I'm hoping she'll start sharing more of the photos she takes. She doesn't have a fancy camera, and has no plans to pursue photography in a serious way, but she likes getting interesting shots and trying to share her appreciation of beautiful flowers, sunsets, clouds, etc.
Now it's your turn! Join us by sharing your art posts here on the Virtual Fridge, and please grab our button for your post to help spread the word!



Grab a virtual magnet and add your link here to share your child's art or your arts and crafts how-to posts. Please visit the other blogs and admire what's on their Virtual Refrigerators!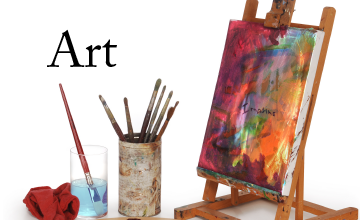 Don't miss a coffee break!
Subscribe to Homeschool Coffee Break by Email!
©2006-2017 Homeschool Coffee Break. All rights reserved. All text, photographs, artwork, and other content may not be reproduced or transmitted in any form without the written consent of the author. http://kympossibleblog.blogspot.com/