This post contains affiliate links - using affiliate links from Homeschool Coffee Break helps fuel this blog and our homeschool - thank you!
After so many years of homeschooling, I've had plenty of opportunities to try curriculum and explore all kinds of resources, so during this Blogging Through the Alphabet tour, I'm highlighting some of the many homeschooling resources that have been stand-outs. Sometimes it will be a walk down memory lane as I share something we enjoyed many years ago, and sometimes it will be something we're using currently. Sometimes I'll focus on a specific curriculum, and sometimes on a subject area. And I imagine I'll have to be a bit creative with a couple letters of the alphabet! This week I'm looking back at the algebra curriculum that was our choice for one of the boys - VideoText Interactive.
I'd heard a little bit about VideoText from a homeschooling friend, since her boys had used it - the original VHS version of the lessons, I believe! - and they'd been really happy with it. But the one time I looked at the possibility of purchasing it, the price was a bit too steep for me to try it as an experiment. I really wanted to test drive it first. And then I forgot about it, until lo and behold, the Homeschool Review Crew got a chance to review VideoText! Needless to say, we jumped at the chance, and this turned out to be a great fit for Landon's algebra.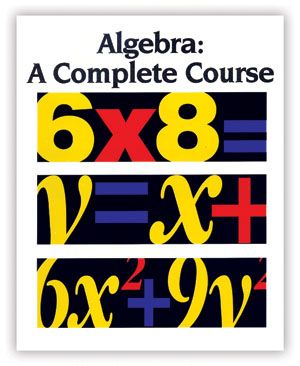 VideoText Interactive
uses brief video-based lessons with clear explanations, presenting the
material with computer-generated graphics, animations, and color-sequencing
. The video IS the text, but there is also a work-text, with lesson notes to review, examples and exercises to practice, and progress tests. The lesson videos are
about 5-10 minutes long, and the Course Notes provided repeat the same material so the student can read it after having seen it and heard it. The WorkText reviews the concepts, with examples and exercises for practice. The Solutions Manual gives the complete solution the the exercises rather than just the final answer, so students can follow the steps and do their own error-analysis. There are progress tests throughout, checking understanding of the material after every couple of lessons and at the end of each unit. This is a complete course, not separated into Pre-Algebra, Algebra I, and Algebra II; and it uses a mastery approach rather than spiral teaching. There's an emphasis on logical progression and learning why and how concepts work.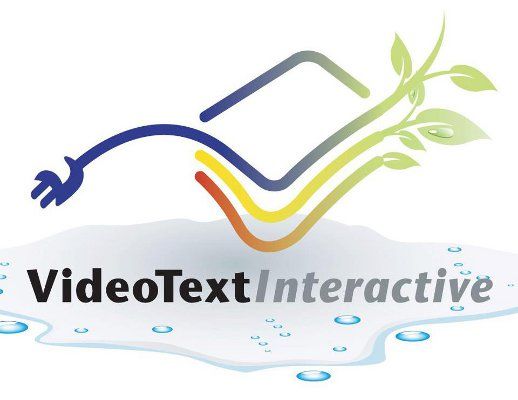 Landon viewed the videotext lesson on the website (the course can also be purchased on DVD) which took about 10 minutes or less. Then he printed out the course notes and lesson practice for that day and completed the exercises. He checked his answers against the Solutions Manual - sometimes with me and sometimes on his own. When his answer was incorrect, he had to find his mistake and see where he went wrong.
Some of the things we really liked about this course was that the lessons were broken down into manageable chunks of time, and that the entire solution was available in the manual for every problem. This was a very effective course for Landon, and for the most part he could take responsibility for the work and I didn't have to be constantly checking. H
e could explain what the lessons covered and demonstrated understanding in correcting his own errors, and even engaged in some conversation about the material when we checked work, so I knew he truly understood it. You might wonder why Kennady isn't using this course, since we had such a good experience with it for Landon. She has a different learning style, and although we did consider trying this, I thought that the work-text and sheer volume of material would be overwhelming for her. I do highly recommend this as a great way to conquer high school math, but of course not every curriculum is a good fit for every student.
Subscribe to Homeschool Coffee Break by Email!
©2006-2018 Homeschool Coffee Break. All rights reserved. All text, photographs, artwork, and other content may not be reproduced or transmitted in any form without the written consent of the author. http://kympossibleblog.blogspot.com/
We are a participant in the Amazon Services LLC Associates Program, an affiliate advertising program designed to provide a means for us to earn fees by linking to Amazon.com and affiliated sites.