This post contains affiliate links - using affiliate links from Homeschool Coffee Break helps fuel this blog and our homeschool - thank you!
Welcome to another edition of the Virtual Refrigerator! Thank you for joining me and my co-hosts for our weekly art link-up. We all cordially invite you to add your link sharing artwork that's on your Virtual Refrigerator and then hop over to the other blogs and admire what's on their Fridges too!
With a little more time to spend, Kennady has started doing some of the art projects that we wanted to do during the school year. This is one she'd done a few years ago, and came up again this year - a graffiti-styled name or tag. Her current version was done with colored pencils.
Graffiti Tag by KAT, June 2016
When she did the project a couple years ago, she worked in chalk pastel.
Graffiti Tag by KAT, 2014
It's interesting to see the progression!
The instructions for this project came from one of our favorite books -
Geography Through Art
.
Now it's your turn! Join us by sharing your art posts here on the Virtual Fridge!
Grab a virtual magnet and add your link here to share
your child's art or your arts and crafts how-to posts
.
Please visit the other blogs and admire what's on their Virtual Refrigerators!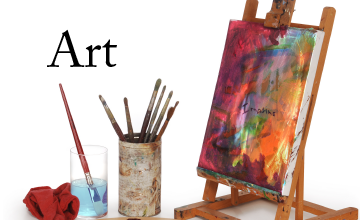 ©2006-2016 Homeschool Coffee Break. All rights reserved. All text, photographs, artwork, and other content may not be reproduced or transmitted in any form without the written consent of the author. http://kympossibleblog.blogspot.com/