This post contains affiliate links - using affiliate links from Homeschool Coffee Break helps fuel this blog and our homeschool - thank you!
Welcome to 2017 and another year of art sharing on the Virtual Refrigerator! Thank you for joining me and my co-hosts for our weekly art link-up. We all cordially invite you to add your link sharing artwork that's on your Virtual Refrigerator and then hop over to the other blogs and admire what's on their Fridges too! As of today the Virtual Fridge will be moving to Wednesdays and I hope you'll continue to join us!
This week I'm featuring some sketches of Big Ben, the famous clock tower in London. It's actually one of the bells in the clock's chimes that is named Big Ben, but the nickname has long been associated with the whole clock tower, and has become a well-known symbol of England. It's the world's largest chiming clock with four faces, and it's famous for its reliability. The original Great Bell may have been nicknamed Big Ben in honor of Sir Benjamin Hall, who oversaw the installation, or after a contemporary heavyweight boxer, Benjamin Caunt. The tower was originally known simply as the Clock Tower, but was renamed the Elizabeth Tower in honor of Queen Elizabeth II's Diamond Jubilee in 2012. The tower is at the north end of the Palace of Westminster, and was part of the newly designed palace after much of the original was destroyed by a fire in 1834. Charles Barry was the chief architect of the palace, and Augustus Pugin provided the Gothic Revival style design for the tower. The tower is 315 feet high, with the bottom constructed of brickwork with limestone cladding; and the top is a framed spire of cast iron. The clock dials are set in iron frames 23 feet in diameter, and each face is made of 312 pieces of opal glass, very much like a stained glass window. At the base of each face is a Latin inscription, which means "O Lord, keep safe our Queen Victoria the First"
DOMINE SALVAM FAC REGINAM NOSTRAM VICTORIAM PRIMAM
The Elizabeth Tower and Great Bell are scheduled for major renovation which is to begin this year. When the maintenance is carried out on the clock mechanism, the clock and chimes will be stopped for several months. After so many years of its reliable tolling of the quarter hours, I'm sure it will seem odd to the locals to have it silenced!
The Elizabeth Tower, known popularly as Big Ben
These are the sketches Landon and Kennady have done in the past, as part of studies on the United Kingdom, following some instruction in the book
Geography Through Art.
These first two were done when they were about 12 and 10 years old.
Big Ben by Landon, 2011
Big Ben by KAT, 2011
And this one was done a few years later by Kennady, when she was 13.
Big Ben sketch by KAT, September 2014

Back in 2011, we also made a paper model of Big Ben, from a free printable template found at
PaperToys.com
Now it's your turn! Join us by sharing your art posts here on the Virtual Fridge!
Yeah, I've still got the new button on
my To-Do List!
Grab a virtual magnet and add your link here to share your child's art or your arts and crafts how-to posts. Please visit the other blogs and admire what's on their Virtual Refrigerators!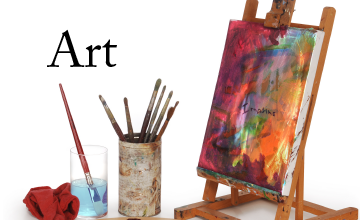 This post is linked at Blogging Through the Alphabet hosted by
A Net In Time
and
Hopkins Homeschool
. Join in to see what others are sharing related to this week's letter!
Don't miss a coffee break!
Subscribe to Homeschool Coffee Break by Email!
©2006-2017 Homeschool Coffee Break. All rights reserved. All text, photographs, artwork, and other content may not be reproduced or transmitted in any form without the written consent of the author. http://kympossibleblog.blogspot.com/