This post contains affiliate links - using affiliate links from Homeschool Coffee Break helps fuel this blog and our homeschool - thank you!
The last couple of days have truly felt like spring here, but the forecast shows a return to cold weather, so I'm not exactly sure whether we'll consider March to come in like a lion or a lamb. Which prompted me to wonder where this bit of weather folklore comes from. Of course the beginning of March is still rather winter-y and by the end of March it's most definitely spring, so it sort of makes sense, but why those particular animals? It may have a lot to do with astronomy. The constellation that dominates the early March sky is Leo, the lion; and by the end of March, Aries, the lamb or ram, has taken over. I found a couple of other interesting weather sayings for the month of March:
A dry March and a wet May? Fill barns and bays with corn and hay.
As it rains in March, so it rains in June.
So many mists in March you see
So many frost in May will be.
Well, I don't know how well I will do at predicting what will happen with the weather, but I can make a few solid predictions about what you can expect to see here on Homeschool Coffee Break this spring.


We currently are working on two reviews for the Homeschool Review Crew:
Creating A Masterpiece
is a wonderful art tutorial website that Kennady is having a great time with. Look for some of her projects on the Virtual Fridge each week, and watch for our full review the week of March 20th.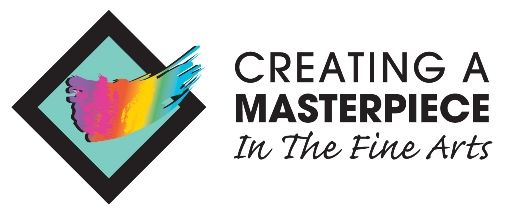 Mountain Lake by KAT, January 2017 (soft pastels)
one okay-ish fish by KAT, February 2017 (colored pencil on bristol)
Peaceful Lake by KAT, February 2017 (soft pastels)
I'm also reading a book for review -
Shepherd, Potter, Spy and the Star Namer
by Peggy Consolver
is a historical novel set in Canaan at the time the Hebrews, led by Joshua, are arriving to conquer the land. The story is told from the point of view of a young Canaanite boy. Look for my full review of this one at the beginning of April.
Check out the
Homeschool Review Crew blog
to keep an eye on all the product reviews Crew members are working on - there are lots more than just the few we are doing! And the blog features round-ups of articles from Crew members and guest posts as well. Coming up in mid-April, Crew members will be doing a 5-day blog hop which is always interesting homeschool reading!
You'll continue to find these two regular link-ups on Homeschool Coffee Break:
Virtual Refrigerator
- This is an art link-up I co-host. Our anchor posts appear weekly on Wednesdays and we share the art projects our students are working on, while inviting readers to grab a virtual magnet and share their art posts with us.
Homeschool Highlights
- This is my weekly wrap-up post which appears every Friday and includes a link-up for other homeschoolers to share the highlights of their week as well. Come by and link your weekly summary post, or any post highlighting something going on in your homeschool.
In addition to the link-ups I host, I'm participating in Blogging Through the Alphabet hosted by
A Net In Time
and
Hopkins Homeschool
. It's always fun to see what others are sharing related to the letter of the week. Many are following themes, such as Bible verses or Working and Homeschooling. I'm trying to keep mine related to arts and architecture. Some weeks are easier than others!
Don't miss a coffee break!
Subscribe to Homeschool Coffee Break by Email!
©2006-2017 Homeschool Coffee Break. All rights reserved. All text, photographs, artwork, and other content may not be reproduced or transmitted in any form without the written consent of the author. http://kympossibleblog.blogspot.com/