This post contains affiliate links - using affiliate links from Homeschool Coffee Break helps fuel this blog and our homeschool - thank you!
Today is the final day of the 5 Days of Homeschool Blog Hop, and I hope you've enjoyed this event as much as we've enjoyed sharing with you! I've been talking about the
rewards
of homeschooling teens all the way through high school. We all know there are challenges to the task, and that parenting teens can be a challenge all on its own. We can find lots of how-to information about choosing curriculum and coursework for high schoolers. I've written some of that kind of thing myself! But this week, I put the focus on some of the rewarding aspects that make this homeschooling high school gig worth the work. The payoffs and dividends along the way, not just in the long-term.
To end this series, I want to talk about something that is still sometimes brought up as a challenge for homeschoolers, even though I think it's been proven that it's not really a cause for concern. In fact, I think it's a benefit.
The Reward of Socializing Well.
Getting what folks call "socialization" and learning how to socialize well and appropriately are not always the same thing. From my viewpoint, homeschooled teens are learning to socialize well, and that's a benefit to them, to their families, and to everyone else as well.
Even in a large homeschooling family, the class size is still relatively small, and it includes siblings. As I've already mentioned, homeschooled kids generally have lots of family time, and it's viewed as a good thing. Their relationships with their parents are strong and positive, and they also have good relationships with their siblings. They've had to learn to get along. Sort of. Most of the time. They really get to know each other, they look after each other, they cooperate, and they can even have a good time together and be good friends.
my kids playing arcade games together.
Homeschooled kids are "doing real life" with their families, and when the kids are younger, that often means they are carted along on any number of errands that necessitate interacting with others. By the time they are in their teens, homeschooled kids have had plenty of experience having conversations with people of all ages and of many different backgrounds. They don't have to spend the majority of their days grouped with only people who happen to share their birth year, so the generation gap is less likely to be a huge big deal to them. Homeschooled teens have learned to relate to older people and to little ones.
In our co-op style gym class this year, enrollment was down, so in order to make class sizes workable, the middle school and high school age kids were grouped together. At first, the high schoolers were dismayed - after all, they're human. They worried that they wouldn't be able to compete hard or that they'd have to be soft on the "little kids". My guess is that at least some of the middle schoolers were concerned as well - would the "big kids" run right over them or be nice to them? Turned out there was no need to worry! They all got along well, and it wasn't just to be polite in class either. Many of the new friend circles that have formed are a mix of high school and middle school kids.
I've observed a similar thing at many homeschool events in our local group. The older teens will not only be okay with allowing younger kids into their basketball game; they will often figure out a way to play that is fair and fun for all of them, even their littlest siblings. And that happens without parents needing to tell them to do it.
Homeschooled teens even seem to be okay with being friends with their friends' parents. I think it's great when I can have an intelligent conversation with my kids' friends, and when we can joke around with each other too. We want to get to know their friends, and we want those friends to be comfortable with us and our family too.
I feel like I've just scratched the surface in describing the rewards of homeschooling teens. Yes, there are hard days, and there are challenges, but the rewards are so worth it! What are your favorite rewards of homeschooling? Leave a comment and let me know!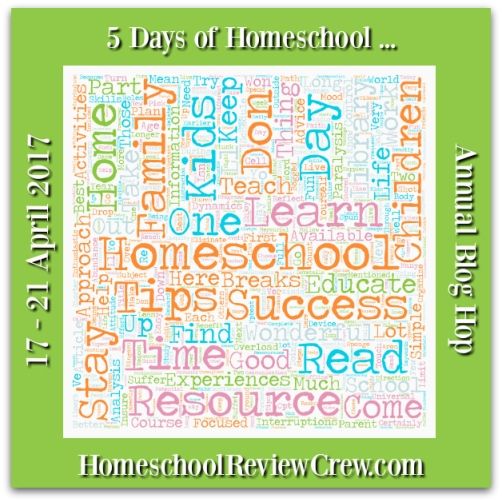 Or continue hopping through the posts using the links below:
Don't miss a coffee break!
Subscribe to Homeschool Coffee Break by Email!
©2006-2017 Homeschool Coffee Break. All rights reserved. All text, photographs, artwork, and other content may not be reproduced or transmitted in any form without the written consent of the author. http://kympossibleblog.blogspot.com/