This post contains affiliate links - using affiliate links from Homeschool Coffee Break helps fuel this blog and our homeschool - thank you!
Welcome to the Virtual Refrigerator art link-up! Thank you for joining me and my co-hosts as we all share what we're creating in our homeschools. We all cordially invite you to add your link sharing artwork that's on your Virtual Refrigerator and then hop over to the other blogs and admire what's on their Fridges too! The Virtual Fridge link-up is open all month, and we plan our anchor posts for each Wednesday.
This is a project Kennady completed this week, following instructions from
ArtAchieve
Level III, which we're reviewing soon. She practiced using a couple of Russian folk art painting techniques to decorate her painting of a Matryoshka, or Russian nesting doll.
Matryoshka by KAT, April 2017
I was so glad she got that painting done in time for this week's Virtual Fridge, because it gave me a topic to share for this week's letter N post in Blogging Through the Alphabet.
We associate wooden nesting dolls with Russia, but the toy itself had been produced in Japan much earlier. However, in 1890, a Russian artist took the idea and decided to give the doll a Russian spirit and have it represent Russian artistic and cultural traditions. So he turned the doll shapes on his own lathe and painted the dolls as Russian peasant women and girls. The dolls became popular and soon were being made by many Russian artisans. In different areas, certain styles developed. For instance, some of the artists painted the dolls with an icon art style and completed some of the details with woodburning. And other artists focused on the bright colors and bold floral designs of the folk art design.
The name "Matryoshka" is derived from the Russian word and name "Matriona", which means 'little mother' and was used to refer to a woman with a large family. The dolls are sometimes called Babushka dolls as well. Babushka means grandmother, and often the dolls represented a whole family, with the largest being the babushka, then the mother and several children.
During the Soviet era, handpainting of the dolls was forbidden and they were produced in factories. After the collapse of the Soviet Union, artists were free to produce handpainted matryoshka dolls again, and other themes besides the pretty Russian peasant woman became popular. During Perestroika, Russian political leaders were a common theme. Nowadays, the dolls can be found in many variations of the traditional themes, as well as Disney, political, animals, holidays, and pop culture.
We have our own small collection of matryoshka dolls. Most of ours are handpainted and come from Ukraine, where my brother was a missionary for a few years.
In the picture above, you can see just the top of one humorous political theme matryoshka we have. Can you guess whose hair that is below the stars on blue background? It's Bill Clinton. The dolls inside are his "women" with the smallest one being Hillary. Too funny.
Before the Winter Olympics in Sochi, Russia, we got this Coke can matryoshka.
Coke can matryoshka!





Now it's your turn! Join us by sharing your art posts here on the Virtual Fridge, and please grab our button for your post to help spread the word!



Grab a virtual magnet and add your link here to share your child's art or your arts and crafts how-to posts. Please visit the other blogs and admire what's on their Virtual Refrigerators!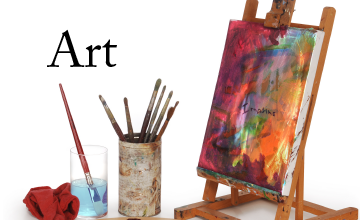 This post is linked at Blogging Through the Alphabet hosted by
A Net In Time
and
Hopkins Homeschool
. Join in to see what others are sharing related to this week's letter!
Subscribe to Homeschool Coffee Break by Email!
©2006-2017 Homeschool Coffee Break. All rights reserved. All text, photographs, artwork, and other content may not be reproduced or transmitted in any form without the written consent of the author. http://kympossibleblog.blogspot.com/