This post contains affiliate links - using affiliate links from Homeschool Coffee Break helps fuel this blog and our homeschool - thank you!
Welcome to the Virtual Refrigerator art link-up! Thank you for joining us as we share what we're creating in our homeschools. We cordially invite you to add your link sharing artwork that's on your Virtual Refrigerator and then hop over to the other blogs and admire what's on their Fridges too! The Virtual Fridge link-up is open all month, with anchor posts planned for each Wednesday.
Anyway, the Cartoon Museum. If you live in or near Columbus, or visit there, this library and museum is worth a look! It's free too! Flash photography is not permitted, so I will claim that as my excuse for any low quality photos you see here.
Are Kewpie dolls not the most disturbing looking things? Why were these considered cute? This face is the stuff of nightmares.
Immigration restriction was the topic of this political cartoon in 1904.
Taking in refugees was the subject of Joseph Keppler's piece in Puck magazine in 1880.
"Uncle Sam's Thanksgiving Dinner" by Thomas Nast appeared in an 1869 issue
of Harper's Weekly.
"Musical Chairs" by Dick Wright, 1995.
"Welcoming Refugees" by Ann Telnaes, 2015.
Probably my favorite part of the exhibit was the collection of Calvin and Hobbes art by Bill Watterson, who grew up in Ohio. I absolutely love the Calvin and Hobbes comic strip.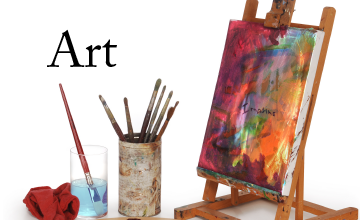 Art Courses at SchoolhouseTeachers.com




********************************
This post was added to the Throwback Thursday Blog-Style link-up hosted by
Tots and Me... Growing Up Together!
on Thursday, January 24th, 2019.
Don't miss a coffee break!
Subscribe to Homeschool Coffee Break by Email!
©2006-2018 Homeschool Coffee Break. All rights reserved. All text, photographs, artwork, and other content may not be reproduced or transmitted in any form without the written consent of the author. http://kympossibleblog.blogspot.com/
We are a participant in the Amazon Services LLC Associates Program, an affiliate advertising program designed to provide a means for us to earn fees by linking to Amazon.com and affiliated sites.