This post contains affiliate links - using affiliate links from Homeschool Coffee Break helps fuel this blog and our homeschool - thank you!
After so many years of homeschooling, I've had plenty of opportunities to try curriculum and explore all kinds of resources, so during this Blogging Through the Alphabet tour, I'm highlighting some of the many homeschooling resources that have been stand-outs. Sometimes it will be a walk down memory lane as I share something we enjoyed many years ago, and sometimes it will be something we're using currently. Sometimes I'll focus on a specific curriculum, and sometimes on a subject area. And I imagine I'll have to be a bit creative with a couple letters of the alphabet! This week I'd like to remind you - and me! - of all the curriculum resources available at
SchoolhouseTeachers.com
!
Over the years that I've been with the Homeschool Review Crew, I've also watched
SchoolhouseTeachers.com
grow and expand with everything it offers. It's a curriculum and resource
hub for all things homeschool. Not just curriculum, but
record-keeping resources,
a vast
Video Library
and the
World Book Resource Library
.
There are now
more than 360 courses for homeschoolers from Pre-Kindergarten through 12th grade. There are additional resources in the
Just For Parents section
,
Focused Learning Centers
,
High School Help
, and
Help with Special Needs
sections as well.
We have probably made the most use of the Electives, and mostly we've been doing a little here and a little there. Whether you need the entire course or just a few lessons, there's a lot to choose from.
There are lots of art studies for all ages and abilities on the SchoolhouseTeachers.com Art page. In the past we've often used lessons from
Everyday Easels
(art based mini-units for all ages) and in Art History. There are several tutorial style courses for high school age, such as Drawing With Realism or Studio Art for Teens. A brand new course that looks very interesting is Exploring the World of Art. This course explores several different media such as oil pastels, watercolors, pointillism with acrylics, mosaics with paper, and 3D art.

We've dabbled a little in the
Introduction to Architecture
course
as it relates to art.
What we're really going to need is a Tech credit. We're considering
Graphic Design
or
Image Editing
as Tech electives, because they also appeal to an interest in art.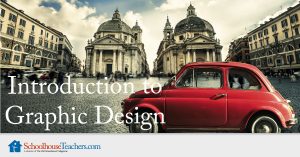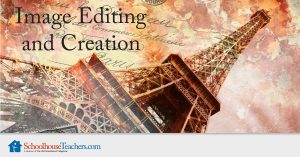 I don't know where she'd find the time, but it would be great if she could use the
Music Theory
course to supplement all the music studies she's already doing. Also tempting -
History of Western Music
.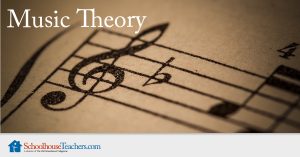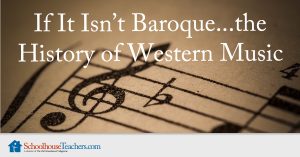 Consumer Math is a course I require my students to do before graduating, so
Money 101
is part of our plans for next year.
Kennady did express an interest in
Classical Archaeology
, but we didn't have the time to pursue it. This does look like a great elective course though!






And those just barely scratch the surface of all the courses available for high school students alone!
The Ultimate Annual membership to SchoolhouseTeachers.com is just $179, and that gives you access to over 300 courses, all the record-keeping and parent resources, the entire Video Library and World Book Online. And that's for your entire family, no matter how many students you have. Not sure? How about a 30 day trial for just $5 - use the coupon code TRIAL on the Ultimate Monthly Membership for that special price and see what you think!


Don't miss a coffee break!
Subscribe to Homeschool Coffee Break by Email!
©2006-2018 Homeschool Coffee Break. All rights reserved. All text, photographs, artwork, and other content may not be reproduced or transmitted in any form without the written consent of the author. http://kympossibleblog.blogspot.com/
We are a participant in the Amazon Services LLC Associates Program, an affiliate advertising program designed to provide a means for us to earn fees by linking to Amazon.com and affiliated sites.