This post contains affiliate links - using affiliate links from Homeschool Coffee Break helps fuel this blog and our homeschool - thank you!
Welcome to the Virtual Refrigerator art link-up! Thank you for joining us as we share what we're creating in our homeschools. We cordially invite you to add your link sharing artwork that's on your Virtual Refrigerator and then hop over to the other blogs and admire what's on their Fridges too! The Virtual Fridge link-up is open all month, with anchor posts planned for each Wednesday.
When does a historical timeline become an art project? Well, that's what happens when the student decides that it's important that these little pictures for the timeline need to be colored. Then she was very unhappy with how the original timeline figure of Joseph Stalin looked when she did color it. I got a message expressing her dismay because the skin tone was all wrong:
Kat: I made a mistake. 😟
(sends me a photo of Stalin, colored)
Kat: HE'S ORANGE
Me: it's not that bad
Kat (sends me another photo, after an attempt to adjust): I'M MAKING IT WORSE
Me: 😂😂😂😂
Kat: I WANT A NEW STALIN
Me: You want to print a whole new page?
Kat: I drew a new Stalin - is that okay?
Me: Yes, if I can quote you in the review and put it on the Virtual Fridge
This is the "new and improved" Stalin on her timeline. A cruel dictator never looked so good, am I right?
Here are a few of the other figures she thought should be in color:
Now it's your turn! Join us by sharing your art posts here on the Virtual Fridge, and please grab our button for your post to help spread the word!
Grab a virtual magnet and add your link here to share your child's art or your arts and crafts how-to posts. Please visit the other blogs and admire what's on their Virtual Refrigerators!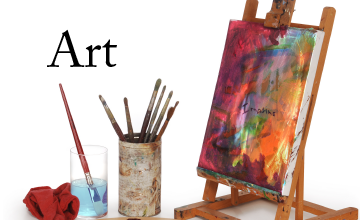 Art Courses at SchoolhouseTeachers.com






Don't miss a coffee break! Subscribe to Homeschool Coffee Break by Email!



©2006-2018 Homeschool Coffee Break. All rights reserved. All text, photographs, artwork, and other content may not be reproduced or transmitted in any form without the written consent of the author.

http://kympossibleblog.blogspot.com/




We are a participant in the Amazon Services LLC Associates Program, an affiliate advertising program designed to provide a means for us to earn fees by linking to Amazon.com and affiliated sites.