In our homeschool...
it was more or less a vacation week, although the kids did work on some things on their own - mostly Math and English. We had hoped to do more, but the reality of the busy holiday season and preparing to go away for a few days made it difficult. We did have gym class this week, and Kennady had music lessons, so it wasn't a complete write-off! Kennady started looking at the photography course on
SchoolhouseTeachers.com
- which I must admit I had completely forgotten about until I read some of the
reviews posted at the Schoolhouse Crew blog
this past week!
Helpful homeschooling tips or advice to share...
check out those reviews I mentioned - you can find them here: And then check out
SchoolhouseTeachers.com
- there is a LOT of fantastic homeschool help there, and if you're not already a subscriber, I recommend trying it out for a month. If you are a subscriber, maybe you're like me and need a reminder of something totally cool there that you meant to use but forgot about!

In other news...
We baked cookies, we went to Christmas parties, we shopped, we wrapped gifts. That pretty much covers it!

One of my favorite things this week...
the fun we had with these Ninjabread Man Cookies!

Things I'm working on...
Finishing up the gift wrapping and housecleaning in time for Christmas with family.
My posts this week included:
A photo - video - quote - link to share...
On the bookshelf...
Pride and Honour - Nathaniel Burns
Courting Miss Lancaster - Sarah M. Eden
Outlander - Diana Gabaldon
A parting shot...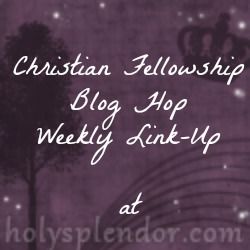 Don't miss a coffee break!
Subscribe to Homeschool Coffee Break by Email!
©2006-2013 Homeschool Coffee Break. All rights reserved. All text, photographs, artwork, and other content may not be reproduced or transmitted in any form without the written consent of the author. http://kympossibleblog.blogspot.com/