In our homeschool...
As usual, there were good days and bad days. We worked on Social Studies, on math, and on languages (we are currently reviewing
Mango Languages for homeschool
, so be sure to check back for our full review!). We were able to go to gym class this week. We were less successful in getting through our writing assignments and science lessons. And Kennady got stuck looking for a subject for her current art assignment, so she didn't get much of that done this week. That was pretty unusual!
In other news...
We've been watching the Olympics, of course! I guess that's part of the reason that school took a bit of a back seat some days. Kennady and I enjoyed watching the new team figure skating competition, but none of the menfolk here are very interested in any of the figure skating. We all like watching the skiing and speed skating events, and naturally we watch hockey!
Coke can matroyshka!
Tuesday evening I took the kids to choir and CAP as usual, and I went to my choir practice, but when we were ready to leave after CAP, the van wouldn't start! I mean, not even a tick! Nothing, zilch, nada. We tried jump starting it with absolutely no luck, so I called AAA. I'll tell you what - that membership has paid for itself since Christmas alone. He couldn't jump it either, and thought that the starter might be bad, so we had it towed to the nearest garage, and the hubster had to come pick us up. Thank heavens for a generous CAP mom who waited with us and gave us a ride to the garage while we waited for the hubster. It was COLD, and I blame the weather for putting the starter out of commission.
I talked to the garage on Wednesday, and made arrangements for the starter to be replaced, which I thought would happen on Thursday or Friday. With the snow expected Wednesday night, the garage didn't even expect they would be open on Thursday. Then found out from my mechanic that the starter should be replaced under warranty and he would do that for free. Unfortunately, the messages didn't get through, and the garage had already done the work by the time we sorted out the messages and everything else. Thankfully my mechanic was able to work with them so at least the cost of the starter was not included in my bill. Still, it was pretty bad luck that they didn't get our messages before going ahead with the repairs. I blame the weather.
We had about two feet of snow in less than 24 hours starting late Wednesday! Everything was shut down on Thursday, even the restaurant where my son works, so he had the day off work. The hubster managed to get to the greenhouse, thanks to the owner's son who came to pick him up in the tractor!
The weather is obviously to blame for almost all activities being cancelled Wednesday evening, all day Thursday, and even some on Friday. We did manage to get the van back in time for me to drive a vanload of youth to winter youth retreat on Friday night, including Landon and Kennady. I expect they are having a wonderful time there now, because of and in spite of all the snow on the ground!
check out the "snow spoiler" on the car!
The hubster and I took advantage of the opportunity today to go out for dinner - just the two of us! - and checked out a Mexican restaurant for which we had a gift card. It was delicious, but I am paying for it with heartburn even now. LOL

One of my favorite things this week...
the realization that a majority of our date nights include a stop at Lowe's! LOL Before heading to the restaurant today, we stopped at Lowe's to buy a new bathroom sink fixture and browse the aisles. Does anybody else spend a romantic hour or two at the hardware store, or is it just us?

I recommend...
listening to this beautiful arrangement of Gershwin's classic "Rhapsody in Blue". This is apparently the original arrangement, with only a jazz band instead of a full orchestra as we are used to. George Gerswhin debuted the piece on February 12, 1924,

On my blog this week...
On the bookshelf...
Gods and Kings - Lynn Austin
Her Royal Spyness - Rhys Bowen
The Anatomist's Wife - Anna Lee Huber

A parting shot...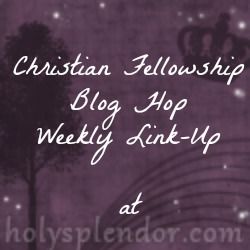 Don't miss a coffee break!
Subscribe to Homeschool Coffee Break by Email!
©2006-2014 Homeschool Coffee Break. All rights reserved. All text, photographs, artwork, and other content may not be reproduced or transmitted in any form without the written consent of the author. http://kympossibleblog.blogspot.com/