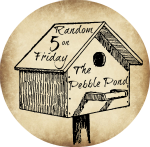 This week's wrap-up is another Random 5 on Friday (a link hosted at
The Pebble Pond
) style post!
Kennady and I worked a little bit on school this week, but mostly I took it easy on her because the boys are all away at Creation, so this was our annual Kamp Kennadyanne week. She is working on Literature, Science, and music.
One of our Kamp Kennadyanne activities was miniature golf. We are Horrible, Terrible, No-good Golfers! But we had fun!
I baked a Tres Leches cake last night, and am so looking forward to enjoying that for dessert this evening! I sure hope it turns out okay.
I'm working on four books right now: Sinner's Creed by Scott Stapp; The Shadow Lamp by Stephen R Lawhead; Loyal in Love by Jean Plaidy; and Flourish by Mary Jo Tate. I wrote a review of a book I finished last week - Rekindled by Tamera Alexander (You can find that post and other book-relate things on my book blog, Just A Second.)
My dryer stopped working this week. No idea why. Of course it happened in the hour before Landon had to have his laundry done so he could pack for Creation. *sigh* We had to be a little bit creative with his packing. Thankfully we have a clothesline, so it's not the end of the world, and I'm not in a big rush to have a repairman come over. DH is going to take another look and see if he can fix it himself anyway. In the meantime, we'll have to plan ahead better because we don't have the dryer as a back-up if it's raining or we're in a hurry to get our laundry done.
On my blog this week...

I recommend...
visiting the Schoolhouse Review Crew blog to see what the Crew is doing these days. There's a featured article that offers some good advice for those of us that might be doing school through the summer:
Homeschooling on the Road
by Jennifer Altman from Chestnut Grove Academy. Crew members also participated in a Round-up of posts about
Summer Reading for Middle Grades.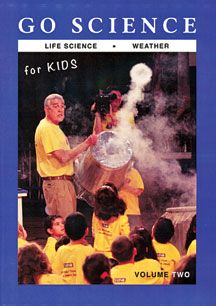 A parting shot...
packed up and ready for Creation!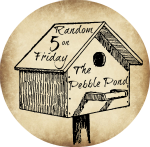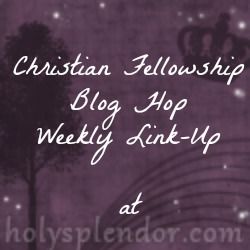 Don't miss a coffee break!
Subscribe to Homeschool Coffee Break by Email!
©2006-2014 Homeschool Coffee Break. All rights reserved. All text, photographs, artwork, and other content may not be reproduced or transmitted in any form without the written consent of the author. http://kympossibleblog.blogspot.com/