This post contains affiliate links - using affiliate links from Homeschool Coffee Break helps fuel this blog and our homeschool - thank you!
Welcome to Homeschool Highlights!
This weekly link-up is your opportunity to share some highlights of what is happening in your homeschool and in your world each week. If you write a wrap-up post at the end of each week, like I've been doing, we'd love to see what you're busy with from week to week. If you'd like to pick a favorite post from your week that spotlights a resource or activity in your homeschool that you'd like to tell others about, we're interested in those too. I'm keeping the guidelines as simple as I can, and they will appear at the bottom of each post, along with the link tool. I look forward to getting to know you, and I hope this will be a source of encouragement and good ideas for all of us.
Grab a cup of coffee and let's get started!
Homeschool news . . . With work still taking up Kennady's days, obviously we're not doing much school. I'd say we're in preparation mode for the upcoming school year. In particular, I attended the final planning meeting for our co-op this week, so things are getting ready to roll there! Exciting, and just a bit nerve-wracking too, because the countdown is on for me to finalize my lesson schedule for the year and be all ready for the first day in about four weeks!
Other news . . .
We found some interesting things to keep us busy this week. We started out by going to the Demolition Derby at the 4H Fair on Saturday night. Landon's best friend had an entry in the derby so all of the friends were there to cheer him on. Unfortunately, in his pool he got hung up on the wall and his drive shaft broke, so his run ended earlier than we would have liked. He did get some good hits in though, and the rest of the derby was a lot of fun to watch.
still not sure how this car kept moving
This is what we came to see!
On Sunday afternoon the hubster and I decided to go to Harpers Ferry and walk one of the trails and then go out to dinner. By the time we were ready to look for a restaurant, many of the ones that looked interesting to us were ready to close, so we went to the buffet at the casino and racetrack instead of trying something rustic! But we've got some good ideas of places to look for next time we're in the area.
Kennady worked all week, and Landon was away at camp with friends this week, so the house was quiet during the day. We did get out a couple of times in the evenings though - on Monday Kennady went to an informal juggling club that her friend was hosting, and worked on her skills; and on Wednesday we were able to have our worship team practice earlier in the evening, which meant we had a little more time to goof off during practice.
What's New . . .
I've got some new curriculum ready to go for the school year. I've got this game we're going to learn how to play.
Unauthorized - brand new from Chara Games.
And I've got this fun gift that arrived yesterday:
Liberty the Time-traveling horse! And other Rush Revere swag.
I recommend . . .
stopping by for a
Back to Homeschool Coffee Break
every day next week, as I'll be participating in the annual
5 Days of Back to School
Blog Hop hosted by the
Homeschool Review Crew
. Each day will have its own back to school theme, like curriculum or lesson planning, and you can find the
links to all the participating blogs at the Homeschool Review Crew blog
.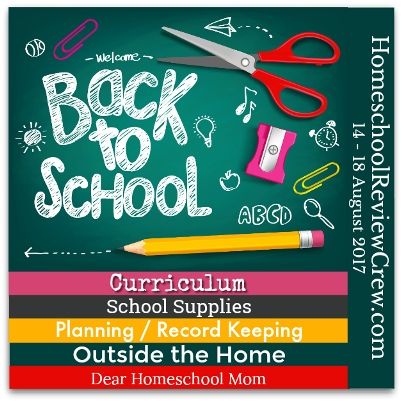 On my blogs last week . . .
Here on Homeschool Coffee Break:
5 Days of Back to Homeschool Coffee Breaks
Virtual Refrigerator - Birch Groves
No-Nonsense Algebra from Math Essentials (A Homeschool Coffee Break Review)
Book Blogger Hop - August 11, 2017
Recent Reads - The Fairest Beauty
Wordless Wednesday - Harper's Ferry
Recent Reads - The Merchant's Daughter
What I'm Reading - August 7, 2017
Scripture and a Snapshot - Rest
Recent Reads - Rush Revere and the First Patriots
Just A Second
is where I share book reviews and other book-related things, and update on what's on my bookshelf. This week I finished and reviewed
The Merchant's Daughter
and
The Fairest Beauty
, both by Melanie Dickerson, and I've been reading:
Barbara and Susan's Guide to the Empty Nest
by Barbara Rainey and Susan Yates
Egypt's Sister: A Novel of Cleopatra
by Angela Hunt
A parting shot . . .
I had so many choices of what to share for my parting shot this week and finally settled on this one of my granddaughter. Because can we talk about how adorable she is?! And I get to see her next weekend. I can hardly wait.
Grab the button and link up with Homeschool Highlights!
Homeschool Highlights guidelines:
Your blog should be family-friendly content, and your post should include something about homeschooling.
Please link directly to your post, not your blog's homepage.
Please include a link in your post to Homeschool Coffee Break - you may use the graphic above if you wish.
Visit a couple of the other bloggers and comment or share.
©2006-2017 Homeschool Coffee Break. All rights reserved. All text, photographs, artwork, and other content may not be reproduced or transmitted in any form without the written consent of the author. http://kympossibleblog.blogspot.com/