It's next week!! The annual Homeschool Review Crew 5 Days of Homeschool Blog Hop! This year Crew members are all writing blog hop posts on the homeschool-related topic of their choice, so you will find a little bit of everything.
I'm going to be sharing a little about the rewards of homeschooling your teens through their high school years. Yes, it can be very rewarding, and there are days I need that reminder just as much as anyone! Join me next week for 5 Days of The Rewards of Homeschooling Teens. As we go along I'll add links to the individual posts here, so feel free to bookmark this page.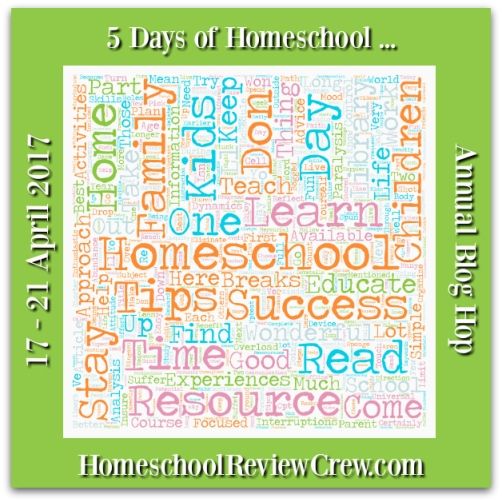 Don't miss a coffee break!
Subscribe to Homeschool Coffee Break by Email!
©2006-2017 Homeschool Coffee Break. All rights reserved. All text, photographs, artwork, and other content may not be reproduced or transmitted in any form without the written consent of the author. http://kympossibleblog.blogspot.com/