This post contains affiliate links - using affiliate links from Homeschool Coffee Break helps fuel this blog and our homeschool - thank you!
Welcome to the Virtual Refrigerator art link-up! Thank you for joining me and my co-hosts as we all share what we're creating in our homeschools. We all cordially invite you to add your link sharing artwork that's on your Virtual Refrigerator and then hop over to the other blogs and admire what's on their Fridges too! The Virtual Fridge link-up is open all month, and we plan our anchor posts for each Wednesday.
Last week on Blogging Through the Alphabet I did an
artist study on Wassily Kandinsky
, and today on the Virtual Fridge I am featuring the art project based on Kandinsky's work that Kennady completed last Wednesday.
Kandinsky Color Mixing by KAT, water color, March 2017
This was a lesson on color mixing in
ArtAchieve
Level III, which we are reviewing soon. The pattern of colored circles is inspired by a famous Kandinsky work,
Farbstudie Quadrate
, or Squares with Concentric Circles.
Squares with Concentric Circles, 1913




Since we're working on a review of
ArtAchieve,
I'll be featuring Kennady's art using their lessons in the coming weeks, and I hope that other Crew members will be doing the same. I'm sure there will be more to come from those of us using
Creating A Masterpiece
too. And as always, all kinds of art projects are welcomed here on the Virtual Fridge!
Now it's your turn! Join us by sharing your art posts here on the Virtual Fridge, and please grab our button for your post to help spread the word!



Grab a virtual magnet and add your link here to share your child's art or your arts and crafts how-to posts. Please visit the other blogs and admire what's on their Virtual Refrigerators!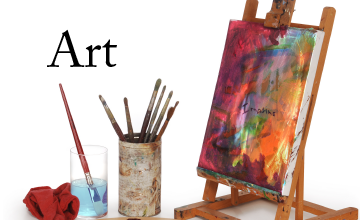 Don't miss a coffee break!
Subscribe to Homeschool Coffee Break by Email!
©2006-2017 Homeschool Coffee Break. All rights reserved. All text, photographs, artwork, and other content may not be reproduced or transmitted in any form without the written consent of the author. http://kympossibleblog.blogspot.com/