As the publishing arm of Youth With A Mission,
YWAM Publishing
specializes in bringing the stories of godly men and women to life in their Biography series. To date there are 46 books in the
Christian Heroes: Then & Now
series, with biographies of missionaries and evangelists such as Corrie ten Boom and Jacob DeShazer; and there are 28 books in the
Heroes of History
series, with biographies of explorers, inventors, presidents, and more.
We've read several of the books about missionaries in the past, and have previously reviewed
C.S. Lewis - Master Storyteller
and
Orville Wright - The Flyer
, so we knew we could expect an engaging biography presented as a great story. We also knew that these biographies highlighted the truly heroic qualities of these historical figures along with their accomplishments.
Since we live not too far from Hershey, Pennsylvania, we've been there and enjoyed the Hershey Chocolate World tour, and Kennady was interested to know more about the man who gave his name to not just a chocolate company, but to an entire community. So that's why she chose
Milton Hershey - More Than Chocolate
for this review. And because it's always a good idea to include chocolate in our studies!
How did we use it? Since the book was Kennady's choice, and wasn't in the time frame we've been studying in history this year, I just let her read it on her own and summarize the story for me every few chapters. These books are targeted for kids age 10 and up, and Kennady is 15, so the reading level made it an easy leisure read for her - a pleasant change from textbooks and more challenging novels.
So far she's told me a lot about Milton Hershey's life that I didn't know! He struggled in school, and eventually his father got him an apprentice position in a printer's shop, but Milton didn't like the work and didn't do well with it. The print shop owner was impatient and unkind to Milton. Then his mother helped him find a job at an ice cream parlor, and Milton really enjoyed that. He could be creative and he learned how to make candy, and could experiment with different flavors and recipes. When Milton struck out on his own, he had many business failures and often had to borrow money from his mother, aunt, and uncle to see him through. A breakthrough came when his caramels caught the attention of an Englishman, and Milton was finally on the way to success. There were still some setbacks, but overall he could expand his business and provide employment for others. When he attended a World's Fair, he was inspired to start making chocolate. Eventually he was able to buy his family's old farm in Pennsylvania where he built his new chocolate factory and continued to expand his business. Although he had become very successful, he still suffered some very difficult personal times, especially when his wife became ill. Together, they decided to establish an orphanage and a school where boys could be taught good values and work ethic. Milton felt strongly that he should use his fortune to help others and bring them happiness.
One is only happy in proportion as he makes others feel happy. ~ Milton Hershey
Kennady says that she's inspired by the fact that Milton Hershey never gave up. He learned from his mistakes and misfortunes and was determined to succeed and prove that he could do great things. And it wasn't just financial and personal success that he achieved, but he was committed to doing the right things and to doing good for others as well.
Along with the book, we also received the
Downloadable Unit Study Guide.
These guides provide lots of study material for homeschoolers or classes wishing to make a more in depth study out of the biographies. The Unit Study Guide starts off with some helps for adapting the study for different ages and learning styles, then gives some key quotes related to the biography. There are instructions for putting together a Display Corner where students can see and collect items related to the study. The Study Guide has comprehension questions for each chapter of the book, ranging from vocabulary to open-ended opinion questions about the story. The Student Explorations section of the Study Guide contains a wealth of ideas on how to incorporate hands-on projects, creative writing, and more into the study. You'll also find wonderful ideas on possible field trips in the Community Links section. The Social Studies section contains map work ideas and more. The Study Guide encourages a culminating event at the end of the study, for the students to celebrate and share what they've learned with others. If you are looking for more reading and related studies, the Appendix lists books and resources to try.
We didn't have the time to delve into the Unit Study Guide for this book, but I did print out the included timeline and maps for Kennady to refer to, and I used the comprehension questions as a guideline to follow when she was summarizing each chapter for me.
For families who enjoy unit studies, these guides are wonderful and jam-packed with great ideas! We did feel that many of the activities might be better suited to a classroom or to a family study, but most ideas were quite adaptable.
What we liked best:
engaging, interesting, easy to read story
the stories are inspiring, because they tell about struggles overcome, and about people who worked hard and helped others in so many ways
What I need to mention:
I thought many of the study guide activities would work best in a classroom type setting
Our bottom line: I don't think there's a better biography series for young readers to be inspired and encouraged than these two sets from YWAM Publishing. I love to see these great stories of heroic men and women passed on to a new generation, and I hope that the inspiration provided by the life of Milton Hershey encourages Kennady to persevere and to try to bring happiness to others long after the book has been put away or passed along for someone else to enjoy.

Would you like to learn about these Heroes of History in your homeschool? Here's what you need to know:
Pricing:
Milton Hershey - More Than Chocolate
is available for $7.50. The entire
set of 28 Heroes of History books
can be purchased for $148. See the website for details.
Age Recommendation: Books in this series and the accompanying unit study guides are suggested for kids 10 years old and up.
You can follow YWAM Publishing on
Facebook
, on
Twitter
, on
Pinterest
, and on the
YWAM Publishing Blog
.
Visit the
Homeschool Review Crew blog
for more information and to read other reviews. Crew members reviewed many different titles from YWAM Publishing so be sure to check out all the reviews!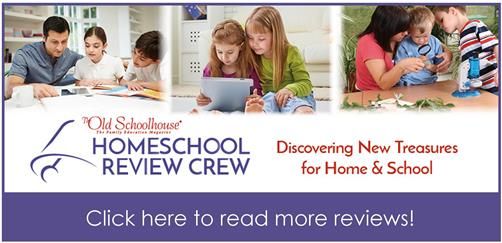 Don't miss a coffee break!
Subscribe to Homeschool Coffee Break by Email!
©2006-2017 Homeschool Coffee Break. All rights reserved. All text, photographs, artwork, and other content may not be reproduced or transmitted in any form without the written consent of the author. http://kympossibleblog.blogspot.com/
I have done my best to provide accurate pricing and links at the time this post originally appeared. Please be aware that these may change.