This post contains affiliate links - using affiliate links from Homeschool Coffee Break helps fuel this blog and our homeschool - thank you!
Welcome to Homeschool Highlights!
This weekly link-up is your opportunity to share some highlights of what is happening in your homeschool and in your world each week. If you write a wrap-up post at the end of each week, like I've been doing, we'd love to see what you're busy with from week to week. If you'd like to pick a favorite post from your week that spotlights a resource or activity in your homeschool that you'd like to tell others about, we're interested in those too. I'm keeping the guidelines as simple as I can, and they will appear at the bottom of each post, along with the link tool. I look forward to getting to know you, and I hope this will be a source of encouragement and good ideas for all of us.
Homeschool news . . . Today is marked on my calendar as the end of the second semester, meaning our final grades will need to be submitted by next week. Of course, this does not mean we are finished all the schoolwork those grades are based on! Getting schoolwork done was definitely a challenge this week too, being a shortened week. We obviously took Monday off, and had only a little time to spend on schoolwork on Tuesday. The focus was on History and Science when Kennady did have time to work on school, and I suppose I will find out just exactly what got done when I finish up the grading tonight and tomorrow. Then we'll see what is left to finish up and plan our summer schedule. We always do a little bit of school through the summer - partly by design, and partly because we are just not good at finishing up everything on time!
Other news . . .
Last weekend was so much fun, and very busy! Harrison and Angela and Veronica arrived on Saturday afternoon and we got down to business loving on that sweet baby right away!
Harrison and Angela had a couple of visits with other family and friends scheduled during the weekend, but we got quite a bit of time together, and even got to babysit a couple times. It was so wonderful to have them in church with us on Sunday morning, and I insisted on having some family pictures done - I can hardly wait to see the finished results of those!
On Monday morning, Landon and Kennady and I headed to town for the Memorial Day parade. He was marching with Civil Air Patrol, and Kennady and I met friends and watched the parade. Our new parade watching spot was right in front of the coffee roastery where I work. Not sure why I never thought of watching from there before, but that's our spot from now on. Because it's a great spot - and the fresh coffee is only a couple steps away!
That afternoon, we had a cookout and invited friends that wanted to spend some time with Harrison and Angela.
They headed home late Tuesday morning, and we tried to get back into routine for the rest of the week. Wednesday was Kennady's last guitar lesson for awhile, so she can take a summer break. A break from lessons - no chance she'll take a break from playing!
What's Coming Up . . .
Although our school year is all but officially over, we know we'll have to work on some things for a few more weeks, or spread them out over the summer a bit. We have a chorus trip coming - to New Orleans! - and the hubster and I will be traveling with Kennady and the rest of the chorus. And we're working on a number of reviews that we'll be sharing over the next several weeks:
Nature's Beautiful Order from
Memoria Press
- Week of June 5th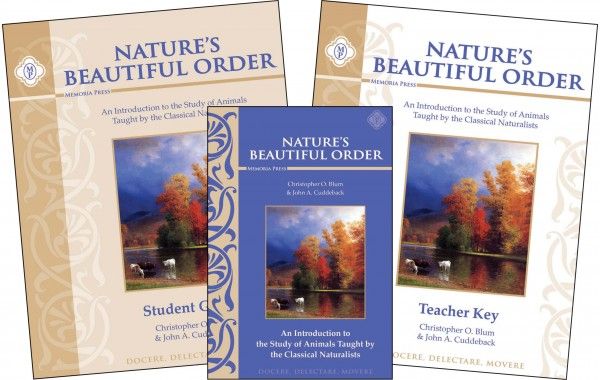 Internship for High School Credit from
Apologia
- Week of June 12th
The Adventures of Rush Revere
book series - Week of June 19th
Lightning Lit: Shakespeare Comedies and Sonnets from
Hewitt Homeschooling
- Week of June 26th
Doctor Aviation
- Week of July 17th
I recommend . . .
visiting the
Homeschool Review Crew blog
to check out the
Dear Homeschool Mom . . . Round-up.
You'll find a collection of "letters" that Crew members have written to encourage other homeschool moms; including a couple from me:
Dear Mom Who is Homeschooling Through High School . . .
Other Homeschool Moms - We Need Each Other!
The Real Homeschool Mom
On my blogs last week . . .
Here on Homeschool Coffee Break:
Dear Mom Who is Homeschooling Through High School . . .
Heroes of History from YWAM Publishing - Milton Hershey
Virtual Refrigerator - Glass Art
The Statue of Liberty - Blogging Through the Alphabet
Bookshelf Review - May 2017
Recent Reads - Love's Rescue
Recent Reads - All in Good Time
Scripture and a Snapshot - Far Side of the Sea
Just A Second
is where I share book reviews and other book-related things, and update on what's on my bookshelf. This week I finished and reviewed
Love's Rescue
by Christine Johnson
. I also reviewed
All in Good Time (The Gilded Legacy)
by Maureen Lang,
and I've been reading:
Wings of the Wind (Out From Egypt)
by Connilyn Cossette
Rush Revere and the Brave Pilgrims
by Rush Limbaugh (the whole series, actually!)
A parting shot . . .
Here's a first. It almost looks like the homeschoolers formed a clique at our youth group on Wednesday night! All the kids on that spinny thing (does that piece of playground equipment have a name? Help me out here.) are homeschool students or grads - my three and two friends. But there are a couple of homeschooled kids hanging out in the other group. I just thought it was cute to see all these big kids having so much fun in the church playground.
Grab the button and link up with Homeschool Highlights!
Homeschool Highlights guidelines:
Your blog should be family-friendly content, and your post should include something about homeschooling.
Please link directly to your post, not your blog's homepage.
Please include a link in your post to Homeschool Coffee Break - you may use the graphic above if you wish.
Visit a couple of the other bloggers and comment or share.
This post is also linked to the
Homeschool Mother's Journal
, hosted by
iHomeschool Network
on the first Friday of the month.
©2006-2017 Homeschool Coffee Break. All rights reserved. All text, photographs, artwork, and other content may not be reproduced or transmitted in any form without the written consent of the author. http://kympossibleblog.blogspot.com/