This post contains affiliate links - using affiliate links from Homeschool Coffee Break helps fuel this blog and our homeschool - thank you!
The "official" end of the school year happened weeks ago, and it seems like a long time since I did final grades and all of that, but since I didn't do a year end summary here I felt like I probably should. Never mind that we still have things we're finishing up, because that happens every year. Or that I'm so very tempted to just stay in a state of denial that we have only two years left.
Here's a brief look at what we did this year.
Grammar and Composition
We started off the year working on
The Power in Your Hands
from
Writing with Sharon Watson.
I had originally planned to do somewhere around half the book this year and the rest next year, but then we got working on our plans for a high school level co-op to start next year. And I would be teaching the composition class, using this text as my core, and obviously Kennady would be in the class. So we stopped at that point and focused on other writing assignments, mostly based from her history study. At the end of the year we reviewed the
High School Essay Intensive
from
Institute for Excellence in Writing
, which was a good and timely way to round out the credit.
History, Bible, and Literature
Exploring World History
from
Notgrass
is what we used this year. We were moving a lot slower than we should have been in order to get through the entire course, so rather than make it harder than it needed to be, I reworked the course description and she completed the first half of the course which will be an Ancient and Biblical History credit, since we included other things along the way. The half credit we planned on for Literature included selections from the Notgrass course as well as some additional study of Shakespeare thanks to a Lightning Lit review.
Math
Math has always been our struggle, but things were looking up this year as Kennady continued to use Life of Fred, but with the Fred's Home Companion to help give structure. Over the summer we will be using
No-Nonsense Algebra
from
Math Essentials
to review and continue in Algebra, and hopefully be ready for the SAT in the coming year! (This was an algebra course that Landon used several years ago, and we jumped at the chance to review it so Kennady could try it too.)
Science
We did
Biology 101 from Answers in Genesis
and this is the course that we really fell behind in and will have to finish during the summer. Fortunately we also reviewed Nature's Beautiful Order from Memoria Press, and that helped us out by providing some additional reading and some written work to add on to the course.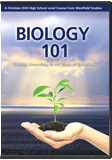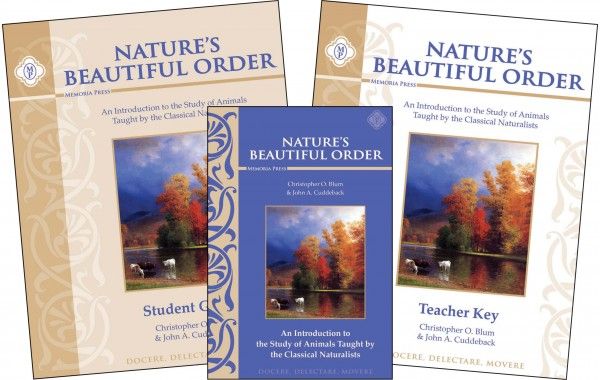 Electives - Co-ops and Classes
Phys.Ed. - Easy credit thanks to co-op gym class! Sadly, this was the last year for the gym class, but thankfully Kennady has more than enough required credits in this subject area, so it's just the fun and the socialization she'll miss next year.
Music - Guitar lessons, singing and playing with the worship team at church, Children's Chorus, and her ukulele obsession make this an easy credit as well. We ended the year with a Children's Chorus trip to the Crescent City Chorus Festival in New Orleans.
Art - At the beginning of the year, I hadn't really planned on earning any credits for Art, but by mid-term she'd done a few pieces on her own and had designed another backdrop for a church play. Then in second semester we reviewed two online art programs (
Creating a Masterpiece
and ArtAchieve), and right at the end of the year she got an assignment to do a backdrop piece for VBS. So this was a well-earned bonus credit!
Caribbean Lighthouse by KAT, February 2017




Chinese Horse by KAT, April 2017




Stunning to think that I'll need to start laying out lesson plans for her Junior Year soon!
How did your school year end up? Are you still finishing a few things up, like we are? Leave a comment and let me know!
Don't miss a coffee break!
Subscribe to Homeschool Coffee Break by Email!
©2006-2017 Homeschool Coffee Break. All rights reserved. All text, photographs, artwork, and other content may not be reproduced or transmitted in any form without the written consent of the author. http://kympossibleblog.blogspot.com/