This post contains affiliate links - using affiliate links from Homeschool Coffee Break helps fuel this blog and our homeschool - thank you!
Welcome to the Virtual Refrigerator art link-up! Thank you for joining us as we share what we're creating in our homeschools. We cordially invite you to add your link sharing artwork that's on your Virtual Refrigerator and then hop over to the other blogs and admire what's on their Fridges too! The Virtual Fridge link-up is open all month, with anchor posts planned for each Wednesday (although during the summer, that may not always happen!).
Today is the last day of my artist's summer job, and I'm working extra days this week as well, so no new art from us - sorry! I've been featuring some artwork from our archives this month, but once we're back to a regular school schedule, I'm hoping we'll have something new on a sort of regular basis. However, the artist is not taking an Art class for credit, so it's likely that it will on a strictly for fun basis here. I would love to see this art link-up continue, so if you've been enjoying and contributing to the Virtual Fridge, would you consider joining in as a co-host? If that sounds appealing to you, please contact me for more information.
I don't have new art today, but I do have a couple of recommendations. First, a fun product we reviewed awhile ago,
Kwik Stix,
is now available at BJ's Wholesale Clubs and we are passing on the news. BJ's is carrying the 24-pack of Thin Stix Solid Tempera Paint Sticks for $19.99.
If you're looking for other varieties or packages of Kwik Stix
, Amazon has quite a selection of these
fast-drying solid tempera paint sticks. They worked great on a canvas art pad, and will also work
on poster paper or cardboard.
Kwik Stix look like markers, and they are just that easy to use.
You can read our full review of these nifty paint markers here:
Kwik Stix Solid Tempera Paints.
And I've pulled out some of those art projects to put up on the Virtual Fridge today too.
No hunting up paintbrushes and cups of water, or laying down newspaper or something to protect a work surface. Not even a smock necessary to protect her clothes. Just get out the paper or canvas, take the lid of a Kwik Stix marker, and draw. With that kind of quick set-up and put-away, and little risk of making a mess, Kennady gravitated towards using the Kwik Stix for quick doodle-type paintings and design experiments. And I had no issues with her working on the dining room table, or even on the floor in her room.
Cityscape by KAT, April 2016




My second recommendation is to take advantage of the special pricing on
SchoolhouseTeachers.com
during the last days of their Early Bird Back to Homeschool event. Their huge library of curriculum and resources is being offered with special savings, when you use the code HOT2017 before August 31, 2017. You get the special pricing, a free tote and the big print magazine too.
In the past, we've used many of the Everyday Easels lessons at
SchoolhouseTeachers.com
for art ideas, and there are plenty of other art courses available as well.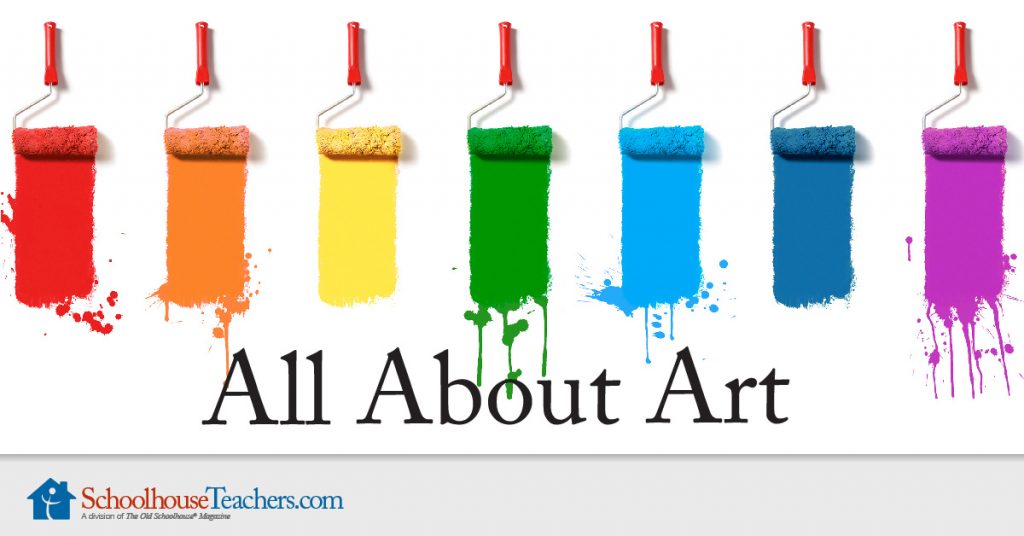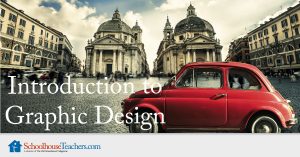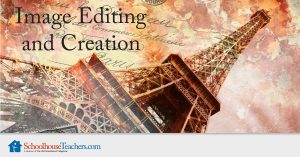 Join us by sharing your art posts here on the Virtual Fridge, and please grab our button for your post to help spread the word!
Grab a virtual magnet and add your link here to share your child's art or your arts and crafts how-to posts. Please visit the other blogs and admire what's on their Virtual Refrigerators!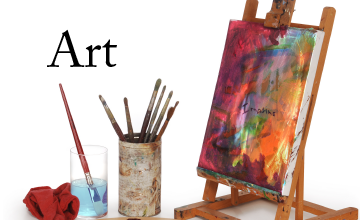 Don't miss a coffee break!
Subscribe to Homeschool Coffee Break by Email!
©2006-2017 Homeschool Coffee Break. All rights reserved. All text, photographs, artwork, and other content may not be reproduced or transmitted in any form without the written consent of the author. http://kympossibleblog.blogspot.com/