This post contains affiliate links - using affiliate links from Homeschool Coffee Break helps fuel this blog and our homeschool - thank you!
No matter how long we've been homeschooling, we are curious about how other homeschoolers do things. And homeschoolers who are newer to the game obviously have lots of questions! This series will try to answers some of the questions homeschoolers ask each other. Questions about how we handle some of the little details and about our opinions on different aspects of homeschooling. Questions that we all might answer differently because what works great in one family might not work at all in another.

This week I'm taking on a big concern:
How do you make a four-year plan for high school? How important is it? What goes on it?
This question starts coming up when your student is in Grade 7 or so, and it's generally assumed that by sometime during your student's Grade 8 year you'll have this four-year plan done. But I have the impression that a lot of homeschool moms aren't really sure how to go about it, or are more worried about it than they need to be. Hopefully I can help a little!
The four year plan is nothing more than a broad road map to help you get from freshman year to graduation without missing anything important. Ideally, you want to start thinking about your four-year plan before your student starts Grade 8 in order to plan for any high school credit courses he or she will do in that year. But if you don't actually get the plan started until sometime during the eighth or ninth grade year - no worries!
The first thing you'll need to know is the required courses and credits for graduation in your state, jurisdiction, or umbrella group. Once your student has an idea of what they want to pursue in college and which colleges they would prefer, you can also find out what courses and credits would be required to get into that program. Following are the current requirements for graduation that we've had for my daughter's graduating class:
English - 4 credits (must include Literature and Creative Writing)
Social Studies - 3 credits (US History + 2 others)
Math - 3 credits (Algebra I + 2 others)
Science - 2 credits (Biology + 1 other)
Bible - 2 credits
Phys.Ed. - 1 credit
Technology - 1 credit
Fine Arts - 1 credit
Health - 1/2 credit
Electives - 5-1/2 credits
Total Credits = 23
When we know what we need to cover, we can plan a practical way to spread those credits over four years. Some students will do credit courses in Grade 8, so it could be five years total. Some students will plan to graduate early, so their credits could be spread over just three years. Start by spreading out the core academics - usually one English credit each year, one social studies and one math credit each year, and so on. You'll probably want to divvy up the work so your student doesn't wind up needing to take nine credits in one year. Some families prefer to do the heaviest course load in ninth and tenth grades, leaving more time for part time jobs and career specific electives later on. Other families spread it quite evenly.
Planning a good mix of courses that your student enjoys and merely tolerates each year is also a good idea. Loading up one semester or year with a bunch of courses your student is taking only because the credits are required is tough. It's almost always better to spread them out. Another factor to consider is the timing of the courses relative to writing the SAT or ACT or college entrance. Having Algebra fresh in your student's mind will be helpful when they write the test. Completing a course in senior year that is specific to their college major may give them momentum, or they may be able to take that kind of coursework at a community college as a dual enrolled student.
There are quite a few place online to get a four-year plan template. It will look something like this one available for free at the
HSLDA website: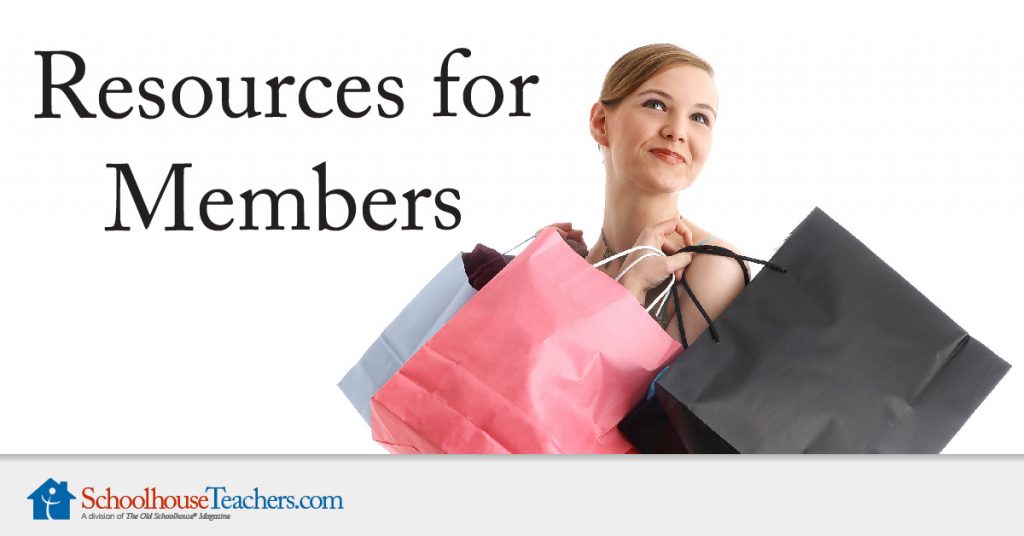 As you work on the four-year plan, I strongly recommend you use
pencil.
Things change. Be flexible! You can get a bit of an idea how Kennady's plan changed over the course of a couple years, and it changed again after this:
I started by assuming an English composition course each of the four years, a History or Social Studies course in the first three years, and a Math course in three out of the four years. We added the Sciences and Electives as we went along. Doing it in pencil made it easier to revise and update, and getting started early helped us avoid a lot of surprises. It's no fun to wake up in the middle of your kid's senior year to the realization that he still needs an entire Fine Arts credit and another Math credit!
You can see that there are some things crossed off or written over in that plan, for various reasons. I originally thought Kennady would do the required Health class during her Grade 8 year, but that didn't happen so it got moved to Grade 9. The Brit Lit course she wanted to do in Grade 10 was just too ambitious, so it wound up being a half credit of Lit instead of a full credit. Algebra kicked her butt and took much longer to get through, so we stretched it out. We didn't plan on doing an Art course, but she did so many quality art projects one year, including the entire design of a stage backdrop, that I felt she should get credit. We added electives in her junior and senior years because there were classes at the co-op she wanted to take that weren't part of our original plan. And when all was said and done, she arrived at her senior year with something like twenty out of twenty-three credits, but she still needed another Math, another Bible, and a US History. So between those three required credits and the courses that she simply wanted rather than needed to take, she is doing a very full course load this year and will graduate (if memory serves right now) with thirty credits.
See my related posts:
How do you plan ahead for those high school credits? Leave a comment and let me know what works for you - or leave a homeschool question you're curious about.
This post is part of the
May 2019 Homeschool Collection
on the
Homeschool Review Crew blog.
Don't miss a coffee break!
Subscribe to Homeschool Coffee Break by Email!
©2006-2019 Homeschool Coffee Break. All rights reserved. All text, photographs, artwork, and other content may not be reproduced or transmitted in any form without the written consent of the author. http://kympossibleblog.blogspot.com/
We are a participant in the Amazon Services LLC Associates Program, an affiliate advertising program designed to provide a means for us to earn fees by linking to Amazon.com and affiliated sites.