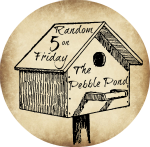 Since we are taking a break from active schoolwork this week - and will be taking a number of breaks through the summer - I thought maybe doing a Random 5 on Friday (a link hosted at
The Pebble Pond
) might be a good replacement for the full Homeschool Mother's Journal that I usually do. Just to keep it a little simpler.
So we took a break from school this week, supposedly so I could finish up the grading and do final report cards. Have I finished doing the grading? No. No, I have not. So guess what I'll be working on during the weekend...
Our AAA membership may have been the smartest money we've spent this year. In the past six months, we have called upon AAA to pull a car out of a snow-filled ditch; to winch a van out of the mud; to jump-start a van with a suspected dead battery (but it turned out to be the starter); to tow that van to a shop; and to deliver a few gallons of gas to a stranded vehicle. And this past week, we used the towing service again, when our son's car sprang a coolant leak on the way home from a church dinner.
Chorizo is my new favorite food. I am considering whether it's possible to wrap the chorizo in bacon, and I don't know why it wouldn't be. I'll let you know how it turns out when we try it.
I think I might be able to finish the book Voyager by Diana Gabaldon this weekend. I am loving the Outlander series, but goodness those books are L-O-N-G! I finished Sabrina's Man by Gilbert Morris and commented on it on my book blog, Just A Second.
In keeping with my habit on my HMJ posts, I will continue to include a list of my blog entries from the previous week, and other links that I recommend.
On my blog this week...
I recommend... the Schoolhouse Crew blog, as always. Specifically, here are the reviews and the Crew Round-up from this past week:

Learning Breakthrough Program - Discover a Way to Treat ADHD and Dyslexia Without Medication
Kinder Cottage Publishing - Tales of Peter Rabbit
A parting shot...
Last softball game of the regular season.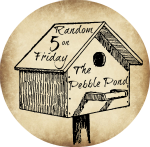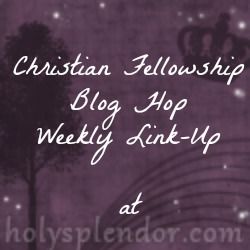 Don't miss a coffee break!
Subscribe to Homeschool Coffee Break by Email!
©2006-2014 Homeschool Coffee Break. All rights reserved. All text, photographs, artwork, and other content may not be reproduced or transmitted in any form without the written consent of the author. http://kympossibleblog.blogspot.com/