This post contains affiliate links - using affiliate links from Homeschool Coffee Break helps fuel this blog and our homeschool - thank you!
Homeschool news . . .
Overall, I think this was a pretty good week. Not that we got everything done that I'd hoped for, but I felt like we were settled into a pretty good groove and even on the days when I had to go out, Kennady (mostly) was good about working on school. If I'm not mistaken, we hit every subject this week, although we waited till the last minute to get Science done. Putting the "pro" in "procrastinate"!
I left it pretty late this school year, but I gave some thought to our School Scripture and finally decided that it would be okay to have two verses, since I had trouble deciding between these two.
Other news . . .
Harrison was home for a quick visit last weekend, arriving around lunchtime on Saturday. He didn't spend a lot of time at home though, since he had plenty to pack into just a couple days! Saturday evening was another ballgame in the Summer of Landon series, and Harrison went along with Landon, the hubster, and a couple of friends to the Washington Nationals game. On Sunday afternoon, we all attended the beautiful wedding of one of Harrison's very good friends.
On Monday morning, I went with the pastor and a couple of good friends from church to pay a visit to one of the members who was in hospice care. It was a true blessing to be able to spend some time with this man and his family, praying and singing some of his favorite gospel songs. Just how special that time was became even more evident the next day when we received word that he had passed away.
I was back at choir rehearsals this week, and Kennady started guitar lessons for the season. On Wednesday evening we had the kickoff for the youth and kids mid-week programs at church, and then we still had our worship team practice afterwards! Then on Thursday evening, Kennady and I were really glad to get back to Ladies Theme Nights with friends at church. We've missed that over the past several months.

What I'm Learning . . .
I'm trying to get into a better habit of time management for myself as we figure out how to organize our school days. I've been reminded that I don't often guess right when I estimate how long a certain task will take, and that I tend to get caught up in working on something for "just a minute longer" than turns into a half hour longer before I know it!
The necessity and power of prayer has really been brought home to me over the past couple of weeks as well. I'm almost finished reading a book called
The Pray-ers
(for a review coming next week) that highlights praying the Scriptures and that spiritual warfare is going on around us all the time. Of course that's always happening, but with some of the things going on in our lives recently, I'm even more aware.
I recommend . . .
checking out our
Mixed Bag fundraising sale.
They have so much cool stuff and it's different from the same-old-same-old. Kennady's chorus is doing a Mixed Bag fundraiser to help
chorus members pay their way for chorus trips, and she is saving for the big trip to a choral festival in New Orleans in June
. If you're curious, my link will take you to the online store; and if you find something you'd like to order, would you leave a comment so I can contact you? That way I can give you the ID info so that Kennady gets the credit.
And I also recommend
SchoolhouseTeachers.com
, as always. Remember the special pricing until the end of this month!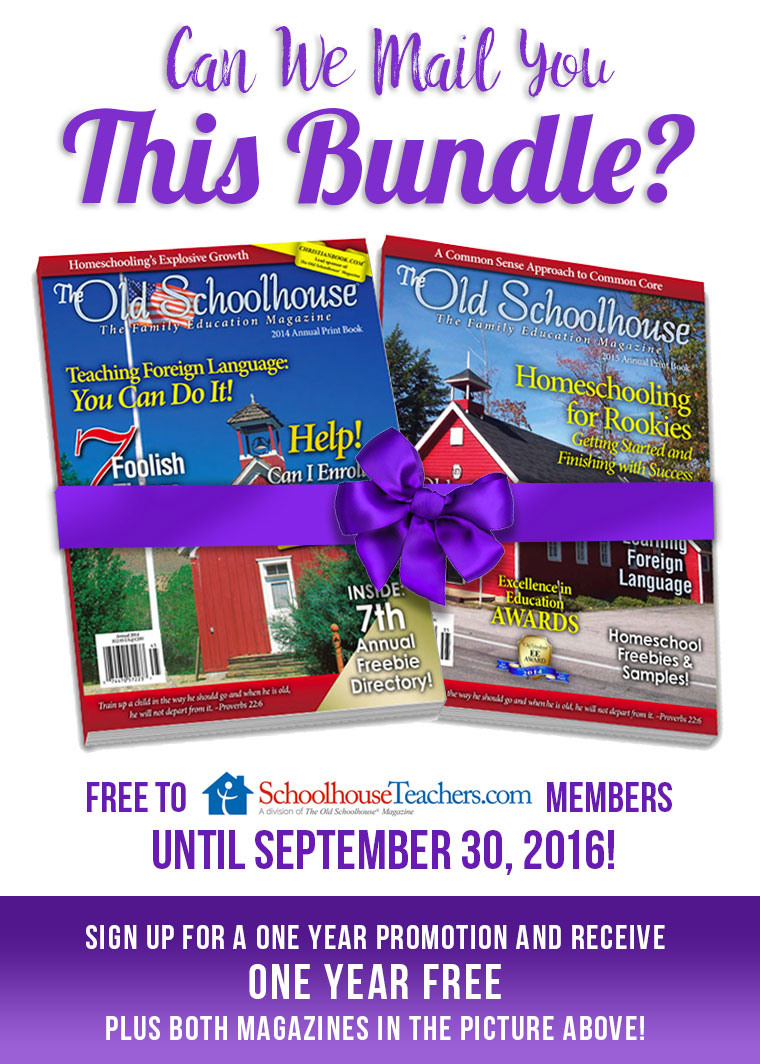 On my blogs last week . . .
Here on Homeschool Coffee Break:
52 Lists #37 - Shopping List
Virtual Refrigerator - A New Spin on Art
From the High School Lesson Book - School Scripture
And on my book blog,
Just A Second
:
Recent Reads - Charity's Cross
Wordless Wednesday - First Day Pictures
Teaser Tuesday - Charity's Cross
What I'm Reading - September 12, 2016
Scripture and a Snapshot - A Spring of Water
Just A Second
is where I share book reviews and other book-related things, and update on what's on my bookshelf. This week I finished and reviewed
Charity's Cross (Charles Towne Belles) (Volume 4)
by MaryLu Tyndall
; and I
've been reading:
The Pray-ers, Book One: Troubles
by Mark S. Mirza
The Pharaoh's Daughter: A Treasures of the Nile Novel
by Mesu Andrews
A parting shot . . .
these baby bunnies had a lucky escape when mowed our lawn this week! Fortunately the hubster noticed them trying to run for cover after their nest was disturbed, and he settled them back down. None lost on our watch!

Don't miss a coffee break!
Subscribe to Homeschool Coffee Break by Email!
©2006-2016 Homeschool Coffee Break. All rights reserved. All text, photographs, artwork, and other content may not be reproduced or transmitted in any form without the written consent of the author. http://kympossibleblog.blogspot.com/