This post contains affiliate links - using affiliate links from Homeschool Coffee Break helps fuel this blog and our homeschool - thank you!
Okay, I know summer isn't really over until September 21st, but the summer break is pretty much over. We're wrapping up our summer school efforts, and planning on enjoying our final long weekend of the summer. Our school year will officially start on Tuesday!
Homeschool news . . . We're planning and preparing, and looking forward to starting some new stuff on Tuesday! I'd initially thought we'd jump into everything full speed since our first week back is later in the year than usual. But after looking at the calendar and coming up against a couple of problems, we're going to ease in a bit like we have in years past. We'll put off starting the Notgrass American History course until the following week for sure. As for Biology, I'm still figuring that one out. I thought it would be a simple matter to get started, but that was before I realized that upgrading to Windows 10 meant that the CD/DVD drive on the computer would need to be replaced. Everything else will start next week. Or at least that's the plan as of Friday afternoon!

This week Kennady continued to wrap up with her Geography, so delaying the start of History will give her a little more time with that as well.


Other news . . .
we had a very quiet week overall, trying to get back to a regular rhythm of life after vacation. There was plenty of laundry to do, and other chores that needed looking after. We got our car back from the body shop on Wednesday, so that was a relief. It's all shiny and new-looking again!
We were back to worship team practice on Wednesday evening as well, so another regular activity re-established. Landon worked most of the week, and had friends over Thursday night for a bonfire.
What's new . . .
the experience of homeschooling just one student will be new. We've got new curriculum to dive into. We'll soon have a new season of choirs starting. The car feels new again. And I suppose we'll soon have a new DVD drive on the computer!
In honor of "back to school" I have new nail wraps!
I recommend . . .
stopping by
SchoolhouseTeachers.com
to see all the homeschool courses they have to offer (250+ in all subject areas, and for all grade levels). If you're not already a member, now is the time to join! Sign up for one year and receive another year free, plus you'll receive the two magazines shown below.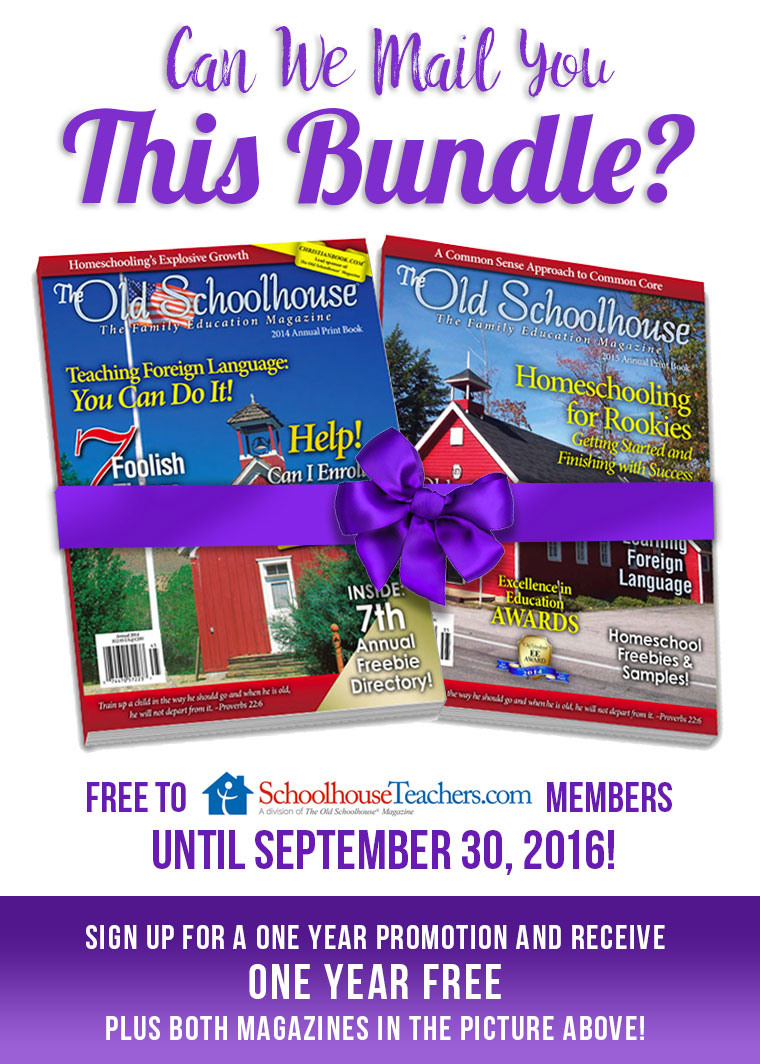 On my blogs last week . . .
Here on Homeschool Coffee Break:
52 Lists #35 - If I Had a Million Dollars
Virtual Refrigerator - Handprint
The Summer of Landon - A Baseball PhotoJournal
52 Lists #34 - Random Things About Me
And on my book blog,
Just A Second
:
Book Blogger Hop - September 2, 2016
Wordless Wednesday - The Summer o
f Landon, A Baseball PhotoJournal
Teaser Tuesday/First Chapter First Paragraph - Charity's Cross
Bookshelf Review - August 2016 (What I'm Reading - August 26, 2016)
Scripture And A Snapshot - Heirs Having Hope
Just A Second
is where I share book reviews and other book-related things, and update on what's on my bookshelf. This week I've been reading:
The Winter Crown: A Novel of Eleanor of Aquitaine
by Elizabeth Chadwick
A Tapestry of Secrets
by Sarah Loudin Thomas
The Pray-ers, Book One: Troubles
by Mark S. Mirza

Don't miss a coffee break!
Subscribe to Homeschool Coffee Break by Email!
©2006-2016 Homeschool Coffee Break. All rights reserved. All text, photographs, artwork, and other content may not be reproduced or transmitted in any form without the written consent of the author. http://kympossibleblog.blogspot.com/