*this post may contain affiliate links*
I just realized - I hardly took any pictures this week! How boring and negligent of me!
In our homeschool...
Despite my best intentions, we didn't get nearly enough done this week. Depending on the definition of "enough", I suppose. With Landon being back to work this week, I was satisfied that he was putting in time on History and Algebra. I had wanted him to get some work done on writing assignments, but we didn't get too far with that.
Kennady has been doing well with Literature and Science again this week, but spend less time than I would have expected on Geography. And I suspect she didn't do much math, but (shame on me!) I haven't checked her progress yet. Perhaps I'll do that after I finish this post! She did get back to doing artwork this week, which I was very glad for. I suppose she needed a break.
In other news... it was so cold this week! I hate to complain, because it's only mid-November and we haven't had any snow yet, but it sure seemed like it was much too cold for this early in the winter!

Kennady and I are still slightly under the weather with cold symptoms. Nothing serious or debilitating - more just annoying.

Even more annoying is the fact that we needed to shell out money for vehicle repairs again this week. The hubster and I have decided to start shopping around for a new/er vehicle and see if we want to replace that van before Christmas (provided we find something suitable at a good price) or spring for new tires and at least one more repair and see if we can hold onto the van for several months more. There's pros and cons either way, so it's hard to know what to do.


Things that made me smile... the testimonies of thankfulness shared by the youth and youth leaders at our Thanksgiving Unplugged night.
On the bookshelf...
Waiting for Summer's Return
- KimVogel Sawyer
Look and Live
- Matt Papa
Night of a Thousand Stars
- Deanna Raybourn
Growing Up Social
- Gary Chapman and Arlene Pellicane
I just finished
The Counterfeit Heiress
by Tasha Alexander. I posted reviews of the books I finished last week as well -
Tears of the Sea
by MaryLu Tyndall and
Bonfire Night
by Deanna Raybourn. You can read about those on my book blog,
Just A Second
.
A parting shot...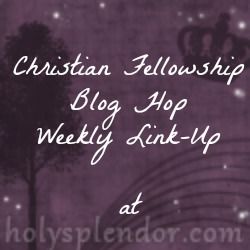 Don't miss a coffee break!
Subscribe to Homeschool Coffee Break by Email!
©2006-2014 Homeschool Coffee Break. All rights reserved. All text, photographs, artwork, and other content may not be reproduced or transmitted in any form without the written consent of the author. http://kympossibleblog.blogspot.com/