This post contains affiliate links - using affiliate links from Homeschool Coffee Break helps fuel this blog and our homeschool - thank you!
I've missed two Fridays of the Homeschool Weekly because of our vacation, and because we were on vacation we obviously weren't focused on school. So without something high school specific today, I'm going to combine the Homeschool Weekly posts I missed with the last high school link-up post for August and take you on a whirlwind tour of what we've been doing the past two weeks!
In our homeschool . . .
During the week of August 15th, we did have a couple of schooldays along with a couple of relax days during the week, so Kennady did some art and some geography. We left for our Summer of Landon vacation on the 19th and arrived home yesterday evening, so the rest of the time has been vacation for her. And for me, because I sure didn't take any lesson planning along!
In other news . . .
since my last Homeschool Weekly, there's been a lot of news! Landon got home from camp on Sunday, August 14th, and worked a few days that week while Kennady and I did a bit of school and tried to get errands looked after and some shopping done before our vacation. Well, on one of the days that Landon was headed for work, he swerved into a very shallow ditch not far from our place, which shouldn't have been an issue at all, except that the drop from the shoulder to the grass (about an inch) jogged the car just enough so that the side curtain airbags deployed. No damage at all, but because the airbags had deployed we had to call insurance and have the car towed to a body shop and repaired. Lousy timing, right before we want to go on a road trip, so that sucked. But thank heavens for insurance, right?! And we do carry loss of use coverage, so a comparable rental vehicle was covered until our car repairs were complete. Which will be sometime this week. So we had a rental to take on our vacation!
Our vacation was the long anticipated Summer of Landon trip, which took us to Columbus, Cleveland, Cedar Point, Pittsburgh, and Toronto. We spent a day with our oldest son and his fiancee in Columbus, attended a ball game in Cleveland, and spent a day at Cedar Point amusement park. Then we headed to Pittsburgh and caught a baseball game there, before going up to southern Ontario. We stayed with family and among the activities in Ontario was a trip to Toronto to see a Blue Jays game. We packed a lot into just over a week, and it was all good.
Progressive Field in Cleveland
Cedar Point
PNC Park in Pittsburgh
Rogers Centre in Toronto
Now that we are home, we are taking this week to do our final preparation for the new school year, which will officially start next week.
I recommend . . .
over the past week or so I made two big recommendations for homeschool products that I think are worth mentioning again. First was my personal favorite lesson planning and record-keeping tool,
Homeschool Tracker Online.
In fact, it's such an essential in my homeschool planning that I linked that post to the
Favorite Homeschool Product Round-up
on the
Schoolhouse Review Crew blog.
(And I recommend visiting that round-up too, so you can see what other Crew members mentioned as favorite resources or homeschool tools.) The other recommendation I made was on the Virtual Refrigerator, where I highlighted just a few of the many art lessons available on
SchoolhouseTeachers.com.
Make sure to stop by
SchoolhouseTeachers.com
and see all the homeschool courses they have to offer (250+ in all subject areas, and for all grade levels) as they have a great BOGO special right now.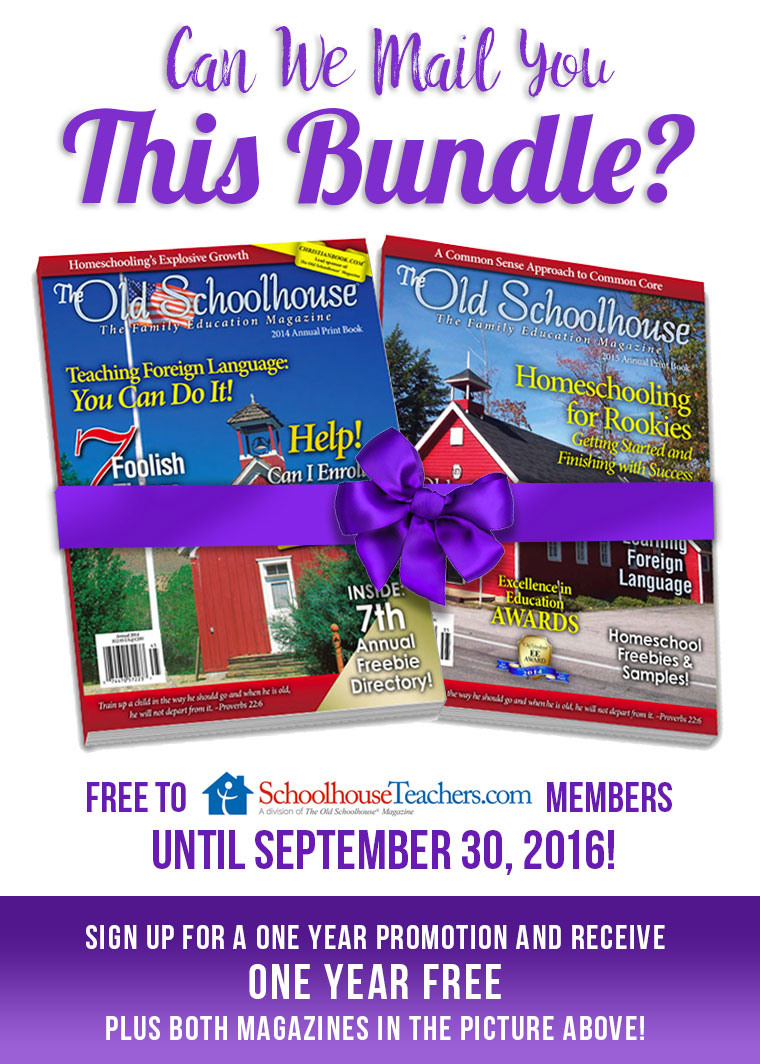 On my blog recently . . .
Virtual Refrigerator - Art Lessons at SchoolhouseTeachers.com
The Final Countdown on The Homeschool Post
From the High School Lesson Book - Taking a Long View
52 Lists #33 - Food, Glorious Food
Virtual Refrigerator - Zebras
Wordless Wednesday - Grad Photo Album
From the High School Lesson Book - Homeschool Tracker Online
On the bookshelf . . .
The Winter Crown: A Novel of Eleanor of Aquitaine
by Elizabeth Chadwick
A Tapestry of Secrets
by Sarah Loudin Thomas
You can find out more about what I'm reading, along with reviews and other book-related things on my book blog,
Just A Second
.

The Homeschool Mother's Journal hosted by
NextGenHomeschool
has been on hiatus this summer, but once they are back I'll start linking up with them again.
"My Week in Review" hosted by Lisa at
Home to 4 Kiddos
is also on a break, because her family's home was severely damaged in a fire earlier this year. Please keep her and her family in your prayers. Information on how you can help them if you feel so led can be found here on her blog:
Blessing for the Boyle Family
.
How has your week gone? Have you started the new school year yet? Leave a comment and let me know, and link your posts about homeschooling high school here as well - I'd love to see what you are working on! Also, please visit your neighbors and leave some encouraging comments!
If you're homeschooling through high school and have not yet joined the
Blog Roll
, please take a moment to do that as well.
From the High School Lesson Book will be here every Monday through the school year, and the link stays open all month. I'd love to continue to connect with other homeschool bloggers with high school students through this link-up and the blog roll.


Don't miss a coffee break!
Subscribe to Homeschool Coffee Break by Email!
©2006-2016 Homeschool Coffee Break. All rights reserved. All text, photographs, artwork, and other content may not be reproduced or transmitted in any form without the written consent of the author. http://kympossibleblog.blogspot.com/